We're excited to announce we've got new talent in the kitchen!
Introducing our new Executive Chef Owen O'Neil, who will be leading the whole Melbourne Event Group culinary team.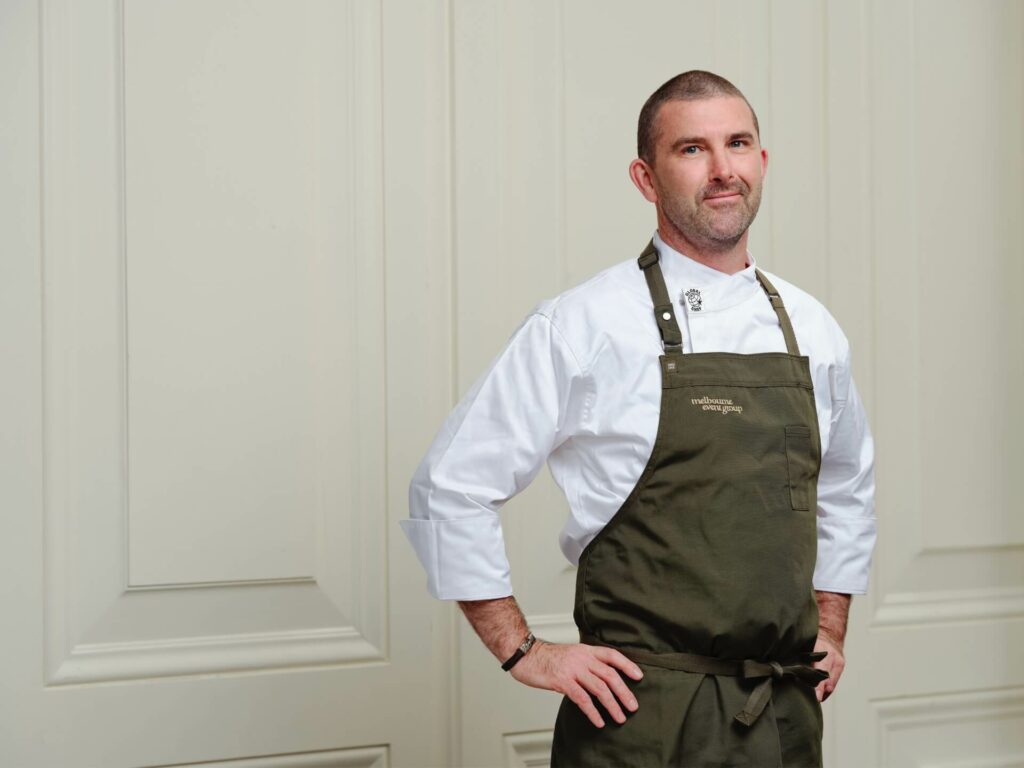 Owen is an Irish ex-pat who came to Australia to work and travel in the late 1990s, and never left (and we are grateful!) Owen settled in Melbourne in 2005, and brings his wealth of over 20 years' experience as both Head and Executive Chef in the international hospitality industry. Previously making his mark as Executive Chef at Going Gourmet Catering & Events, where he managed 2 production kitchens over 3 separate brands.
Owen has spent his career delivering quality, on-trend food to events from as few as 10 guests right up to 1800 guests, and in some cases over multiple venues, so we know our new Chef knows his way around a kitchen.
Not only this, but Owen's gourmand portfolio also includes global brand events including the Australian Grand Prix, menu design with leading Australian Celebrity Chefs, Kosher Catering to Mehadrin Level Certification, awarded 1 Chef's Hat in The Age Good Food Guide, together with being Head Chef for winning Seven Stones restaurant in the first series of My Restaurant Rules. Impressive to say the least!
With his extensive experience in running large events and his passion for fine detail, fresh, quality produce and service, combined with on-trend culinary experiences, Owen embodies both our company values and food philosophy; to continue filling the cups, bellies and hearts of our clients and guests.
Owner and Director, Eric Cohen, is delighted that Owen has joined the Melbourne Event Group team: 'Owen's food is truly beautiful. I love its freshness and flavour and not only that, it looks superb. He will be a terrific fit in the business, as a great leader with fantastic experience in multi venue operations and will contribute to positive growth within MEG – I am really looking forward to us working together.'
To whet everyone's taste buds here is Owen's 'Smoked duck breast, almond tarator, Morello cherry gel, young beet leaves' – a scrumptious entree, which has debuted in our new menu. You can find out more about our new mouth-watering dishes and menu in our next journal post – Keep your eyes peeled!
Owen will lead MEG's elite culinary team to be fully responsible for the daily operation of all our venues, he will inject new concepts into each venue's production and kitchen management with professional skills and craftsmanship, and lead the team to create unforgettable dining experiences for all our guests.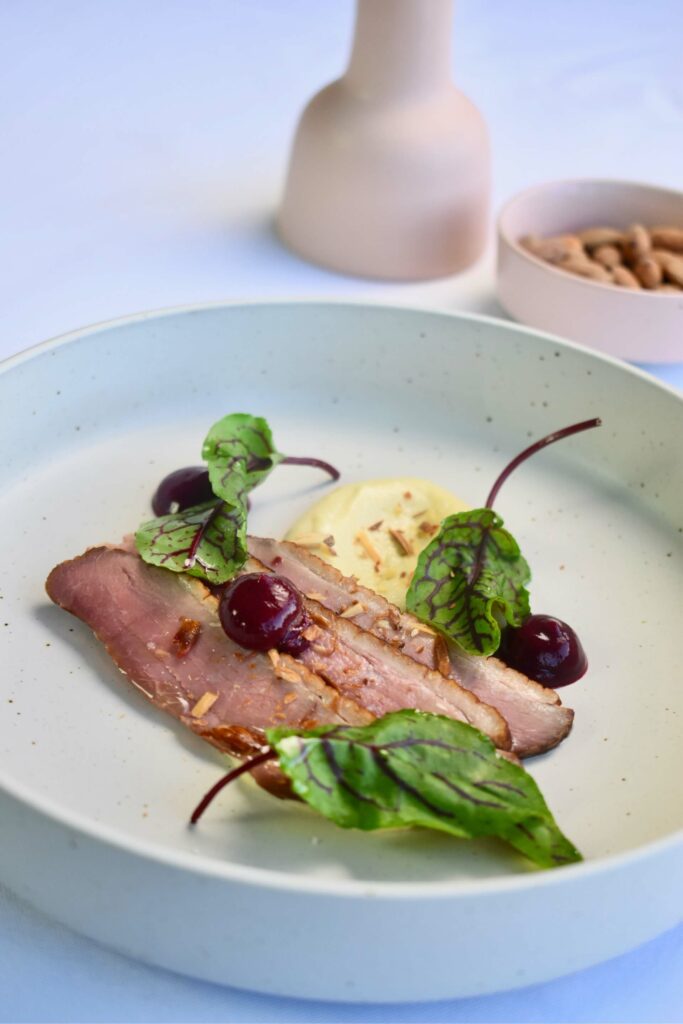 We are also delighted to introduce to you our new Head Chef, Gerard Wimalesena and Head of Pastry, Joey Leung.
Having cooked his way around all over Japan, Sri Lankan and Australia before landing his Head Chef gig at MEG, Gerard takes a progressive approach to uniting people through food.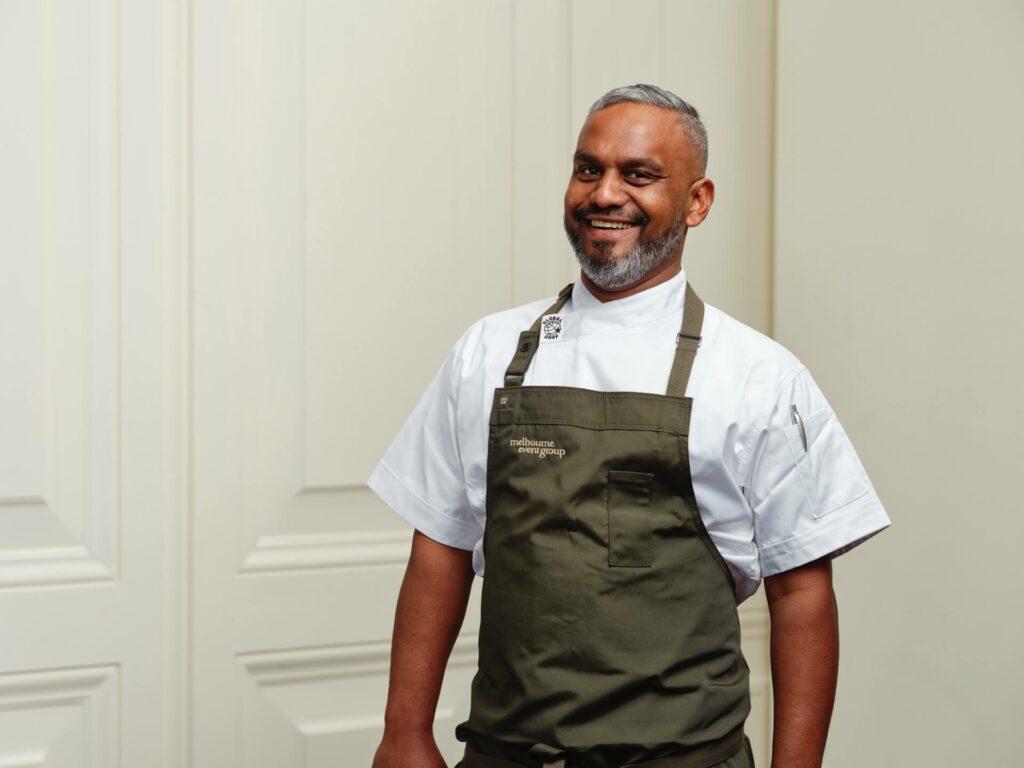 Spending the earlier days of his culinary career at the iconic Bayside restaurant, Stokehouse and Food & Desire – Gerard combines his knowledge, extensive experience, Sri Lankan heritage, and his Italian gastronomic education, bringing exciting new changes to our menu at MEG.
Joey is our Head Sweet Tooth aka new Head of Pastry. She has an unquestionable gift for creating dessert masterpieces that go beyond and exceed our clients' expectations. Originally from Hong Kong, Joey always finds innovative ways to infuse her Asian roots into her sweet treats – and by gosh, we're here for it! Guaranteed to tickle your fancy, feast your eyes on Joey's dessert 'Burrata panna cotta, char red grapes, fennel, rye crumble', which features in our brand new menu. We're not drooling – you are!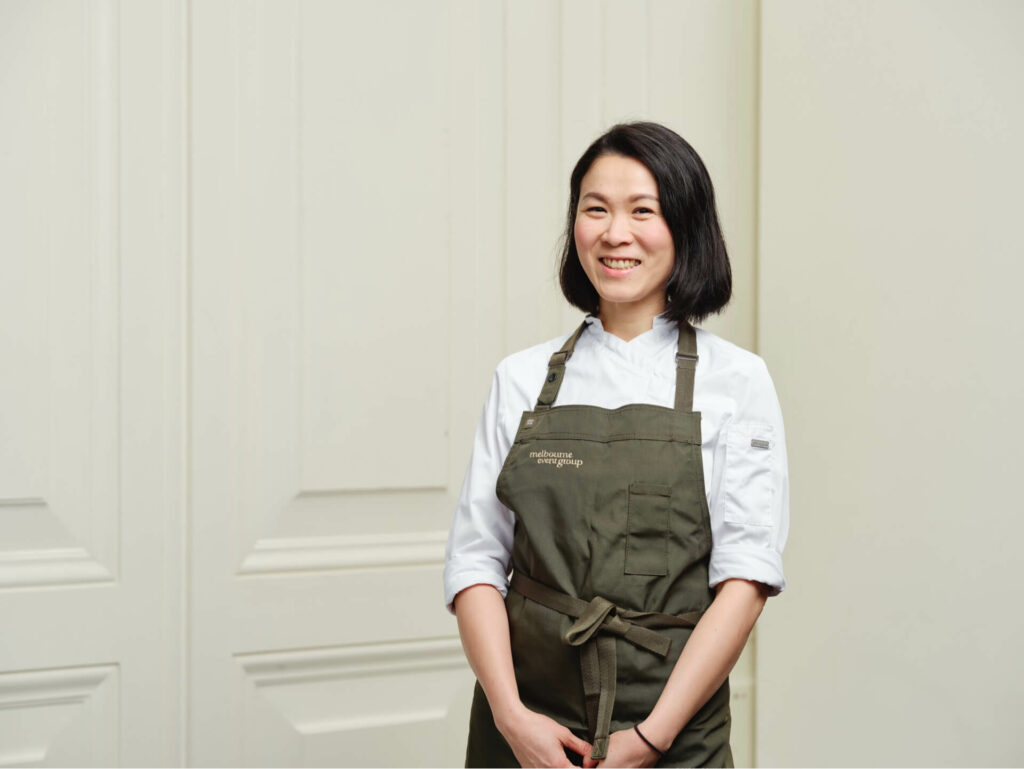 We warmly welcome all the new faces in our phenomenal culinary team, it really is an extremely new and very exciting era for both the Melbourne Event Group and the Melbourne region.
Want to try one of Owen's, Gerard's or Joey's dishes? Or the whole menu? Then get in touch today and explore all the amazing work our sensational team has been working on!