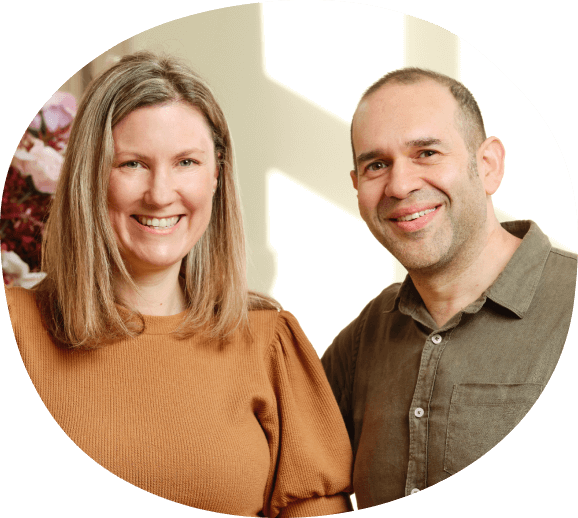 Eric & Carly
Directors
Like Mr and Mrs Incredible, Eric and Carly take loving one another and looking after their family, as seriously as they do leading MEG (saving the world). They don't like to be in the spotlight, and work tirelessly behind the scenes, as they feel it's their duty to create seamless hospitality experiences for the city of Melbourne. They are truly incredible together. They're a super couple, and everyone knows it.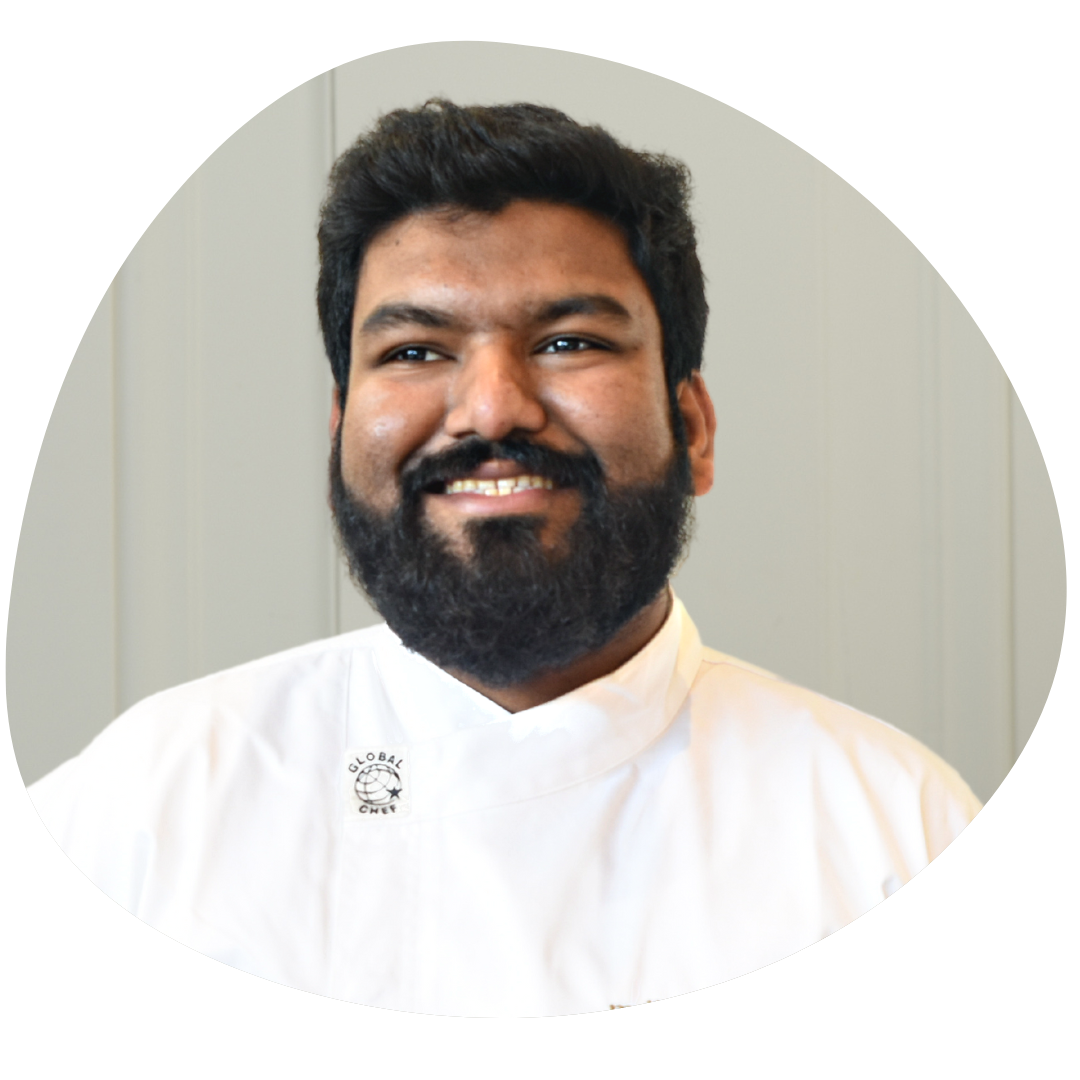 Abdul
Event Culinarian
Meet Abdul - the man with the happiest grin in the kitchen! He started out as a humble kitchenhand but worked his way up to be leading the kitchen hand crew. You can always find him in the kitchen, spreading joy with his contagious smile. Don't be fooled by his success, he's as humble as they come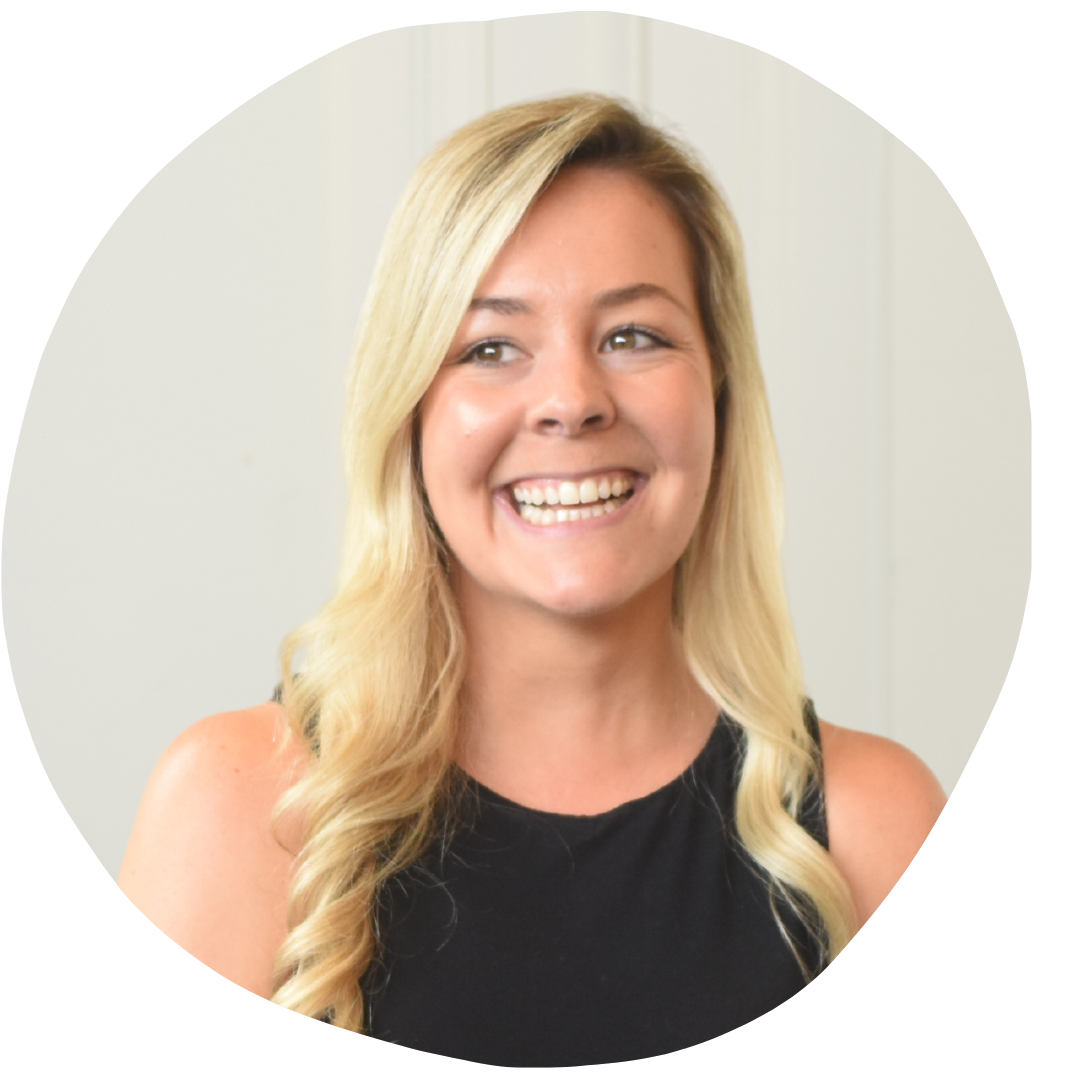 Alex
Event Coordination
Meet Alex, our fun, warm, and skilled Coordinator. With her wealth of customer service, coordination and leadership experience, Alex is a true multi-tasking magician, and is primed to coordinate your dream day! Off site, Alex keeps busy raising her adorable Lab pup, Walter, and undertaking shopping expeditions.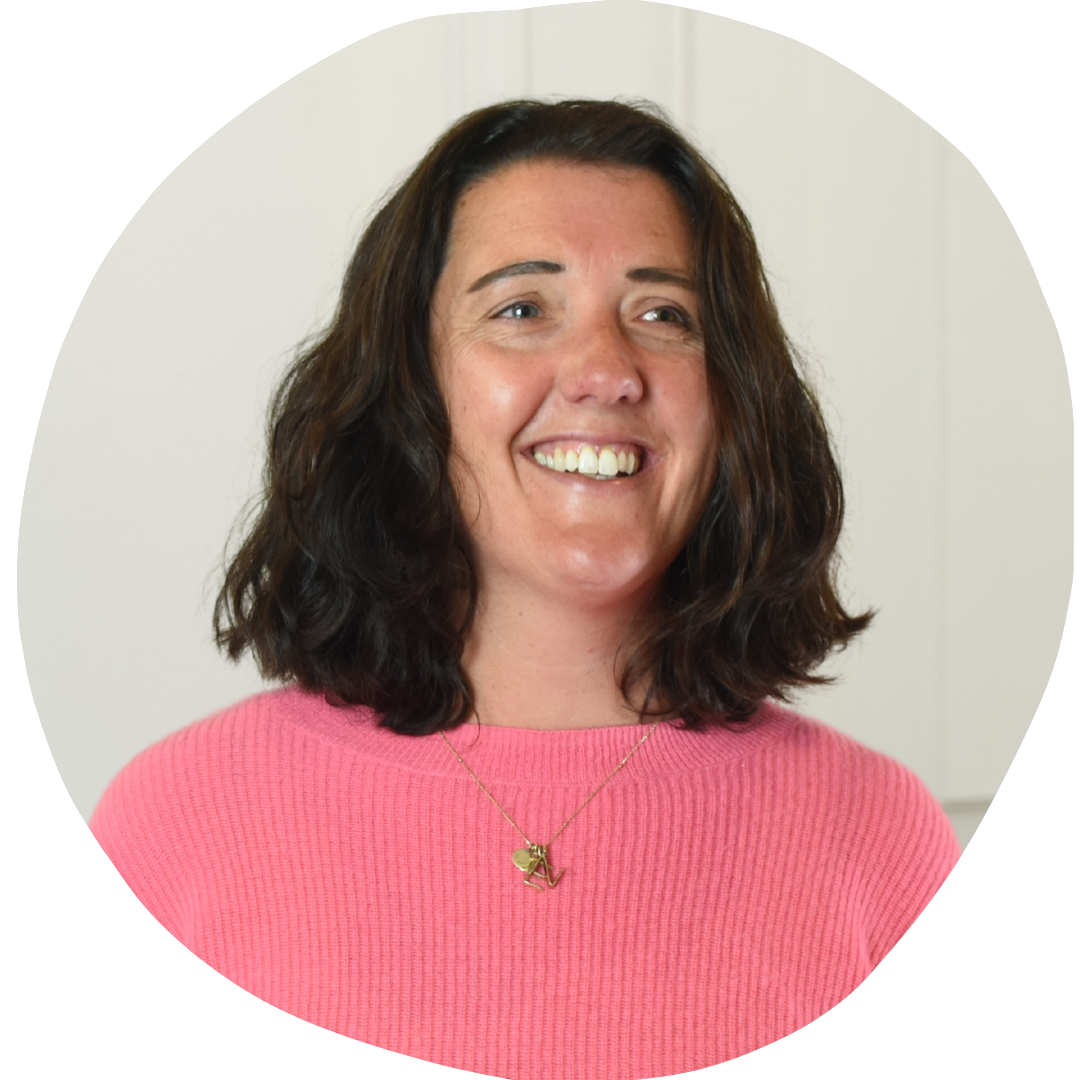 Amy
Event Finance
Say hello to Amy - the number-crunching genius who always has something insightful to share about the biz! But there's more to her than just spreadsheets and figures. When she's not ruling the office, she's out on the water teaching her little ones how to sail like pros, or getting her heart rate up with some serious sports action and cycling.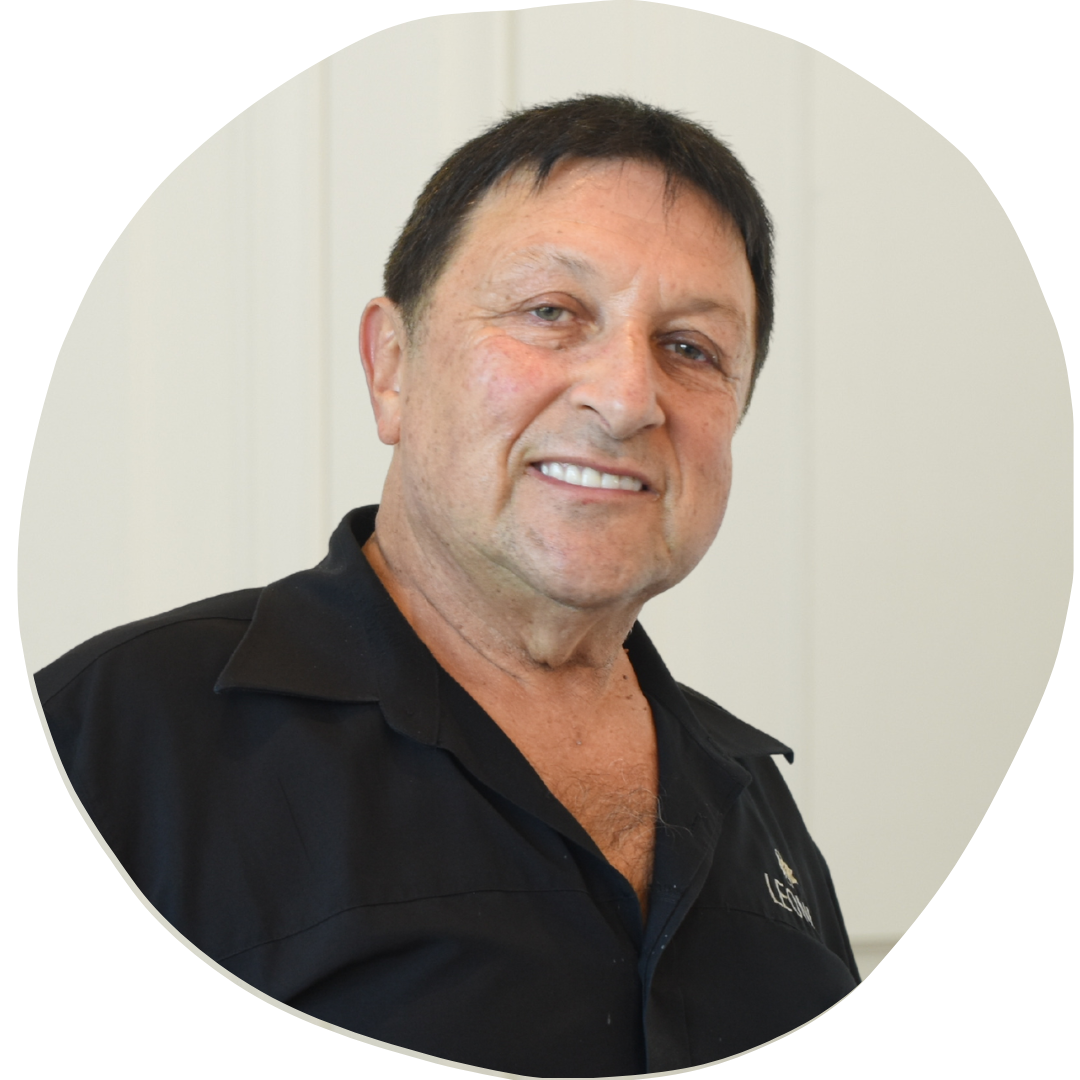 Arnie
Event Operations
Arnie is the unsung hero of our team who's been keeping our venue in tip-top shape since the beginning of time! As our dedicated facility guy, he works tirelessly behind the scenes to ensure that everything is running smoothly and looking beautiful. But let's not forget his most important job - making sure that our beloved coffee machine is always ready to go! And it's safe to say, he's a master at it!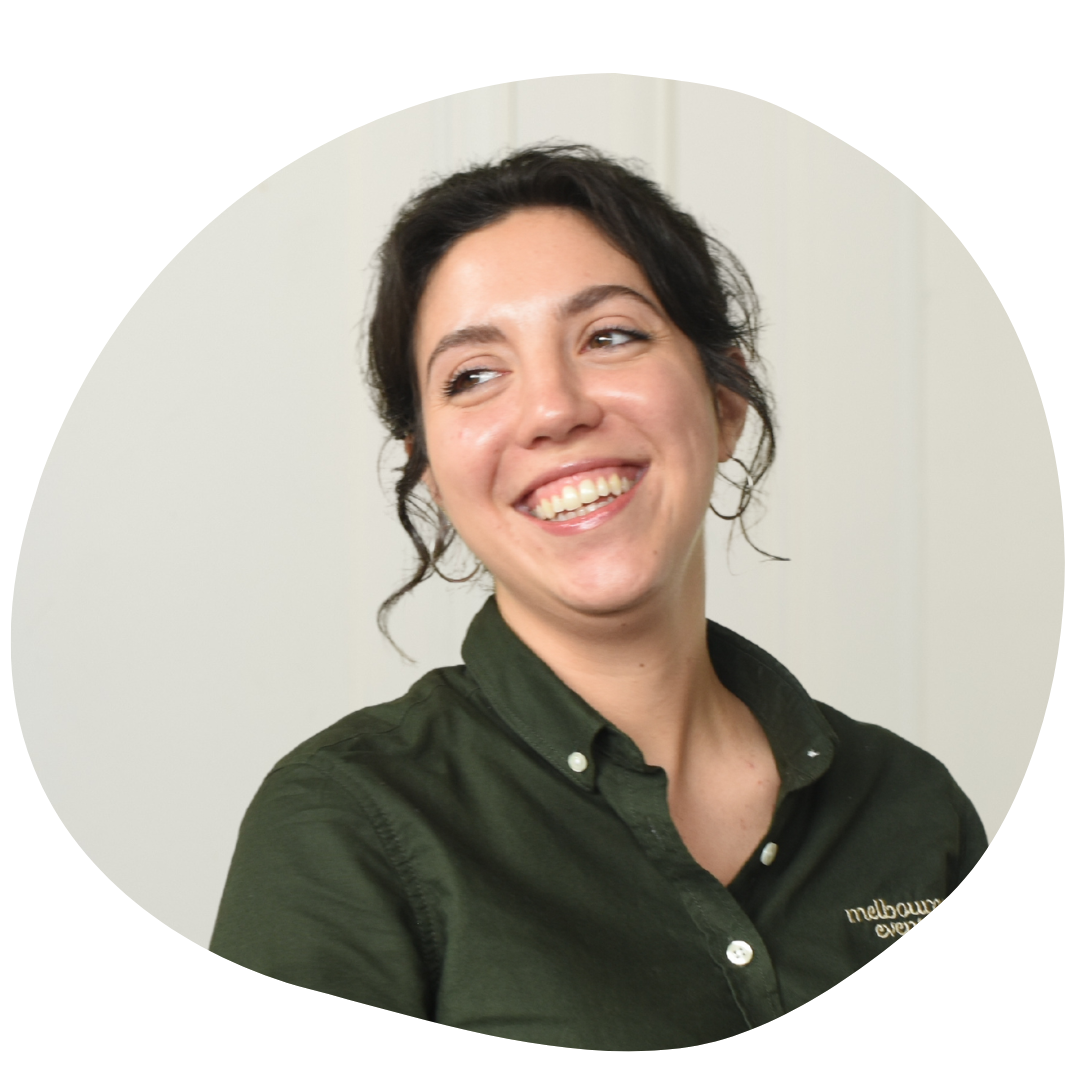 Ashley
Event Hosting
Originally from Arizona, Ashley is our resident Central American master chef - as well as one of our talented and professional Event Hosts. She has a flair for turning your dream into a reality in the most meticulous and considerate way possible. When she's not crafting event magic, you can find her embarking on exciting nature adventures, exploring the great outdoors with a heart full of wonder and curiosity.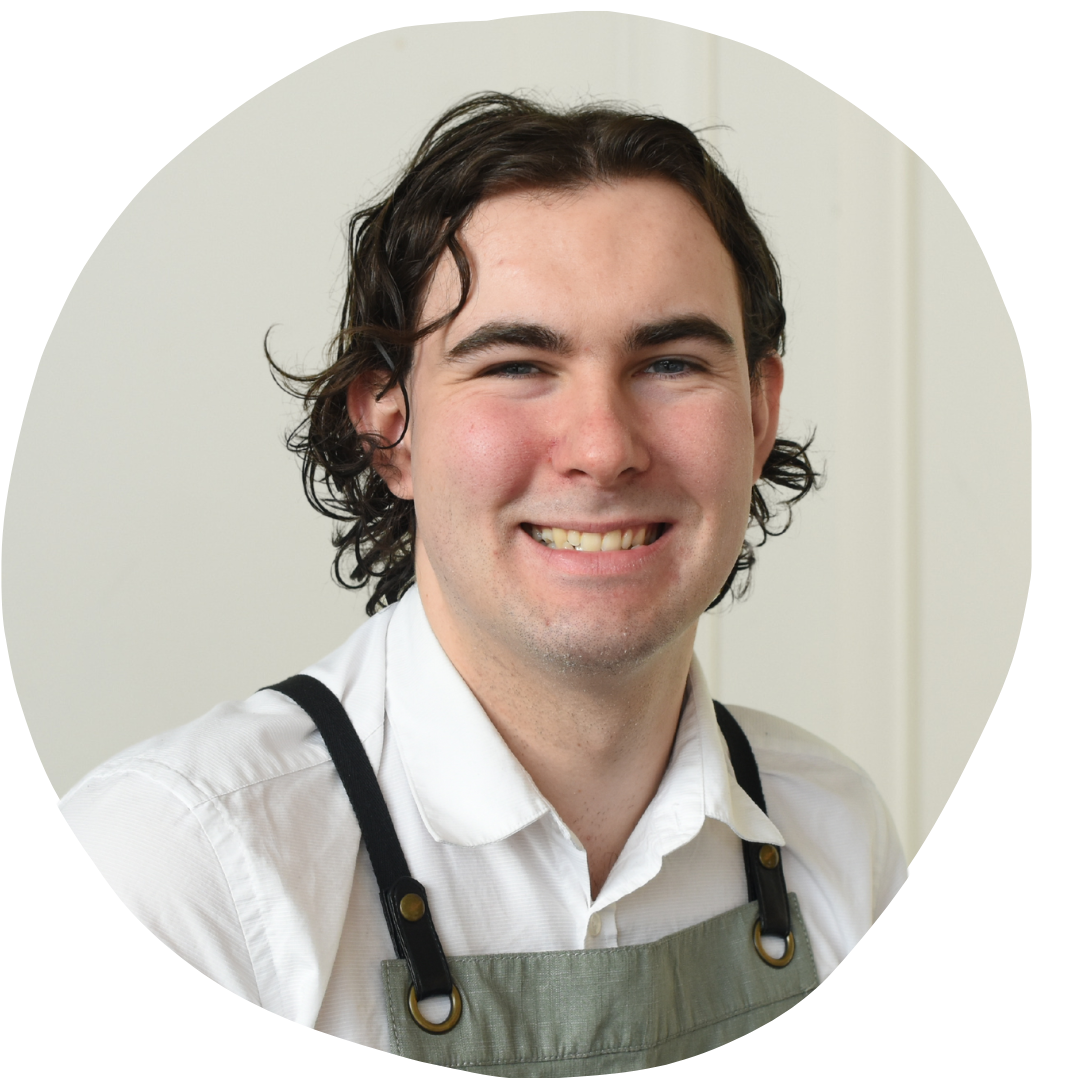 Ben
Event Hosting
Ben's got the magic touch when it comes to shaking up the perfect drink that'll leave you thirsty for more, and when their not behind the bar, you can find them grooving to a new album every week. Just don't ask Ben to pick a favourite - they love them all equally!
Brooke
Event Architecture
Truly establishing herself in the Melbourne events industry, Brooke is excited by meeting new couples and forging new connections. She finds herself buzzing from every site inspection. For Brooke, seeing her clients journey unfold from conception to fruition, in the most seamless way is her absolute jam.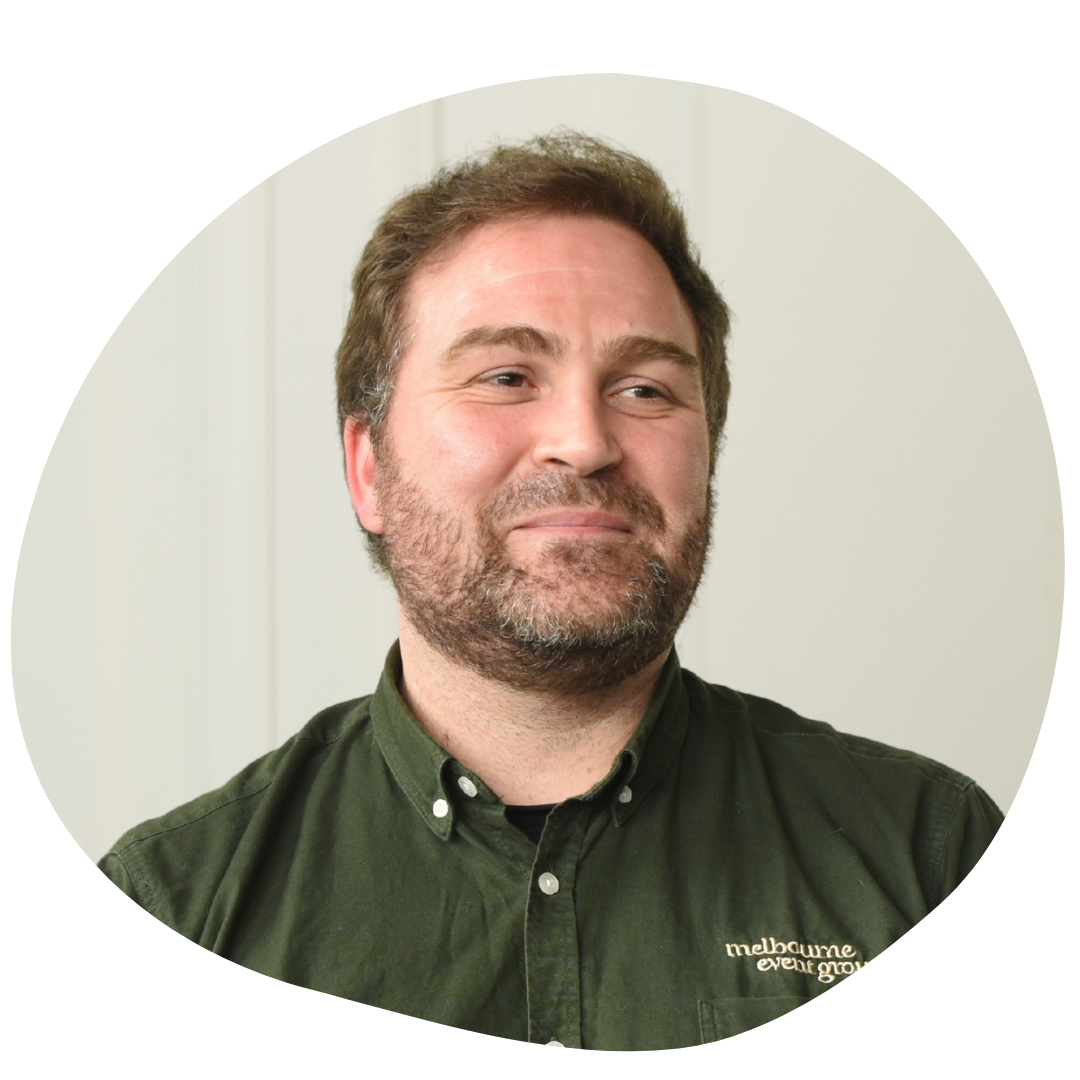 Chris
Event Hosting & Recruitment
With a background in prestigious hotels and being in hospitality since 2008, Chris knows a thing or two about five-star service. With his experience, wit and charisma, Chris makes every event a success, and it's clear why he is a beloved member of the MEG family.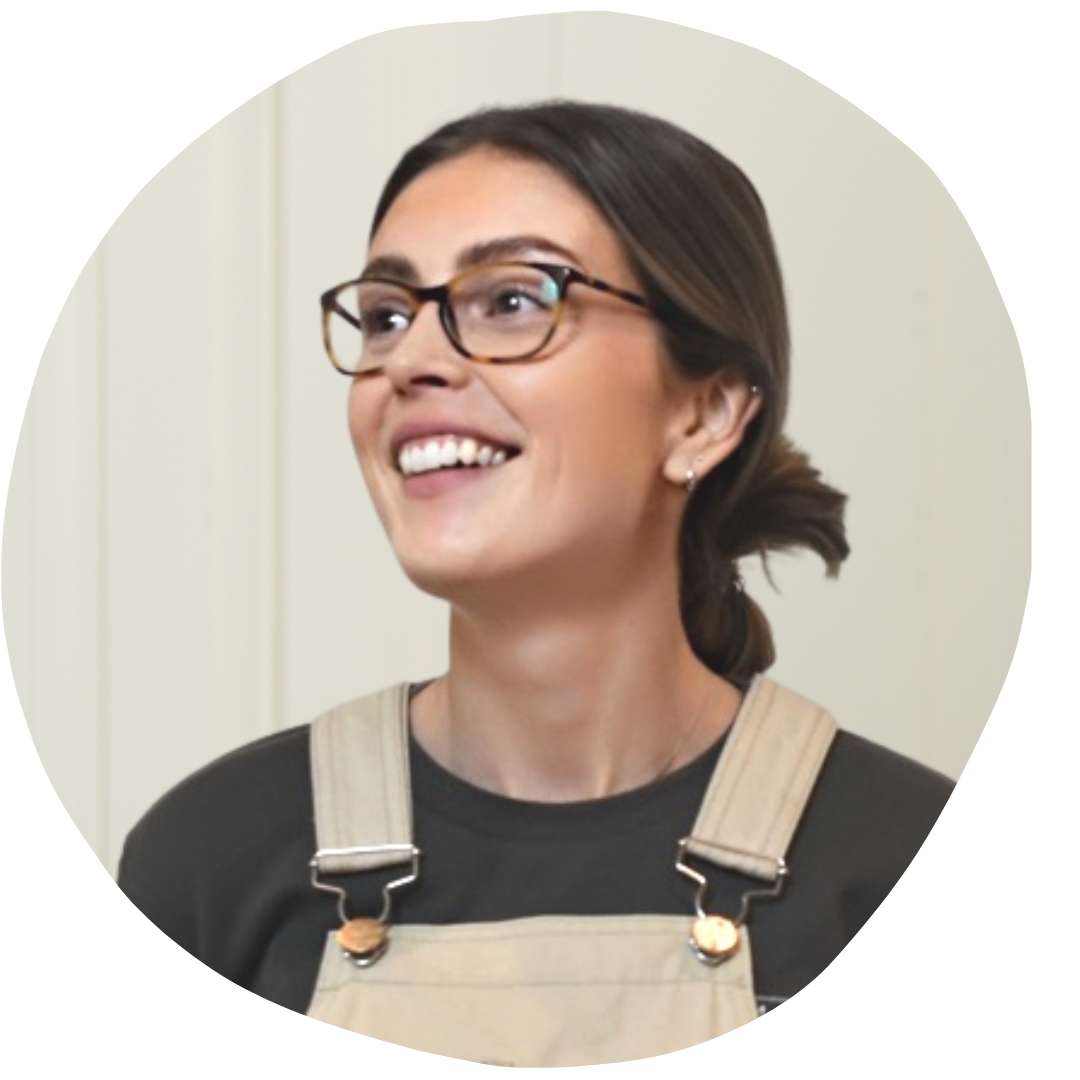 Coral
Event Marketing
With a genuine love for events, fashion, and food, Coral appreciates all things fabulous. Beyond her chic exterior, it's her playful and down-to-earth nature that truly lights up the office with infectious energy. When she's not conjuring marketing magic, Coral dreams of surrounding herself with a loving pack of adorable pups.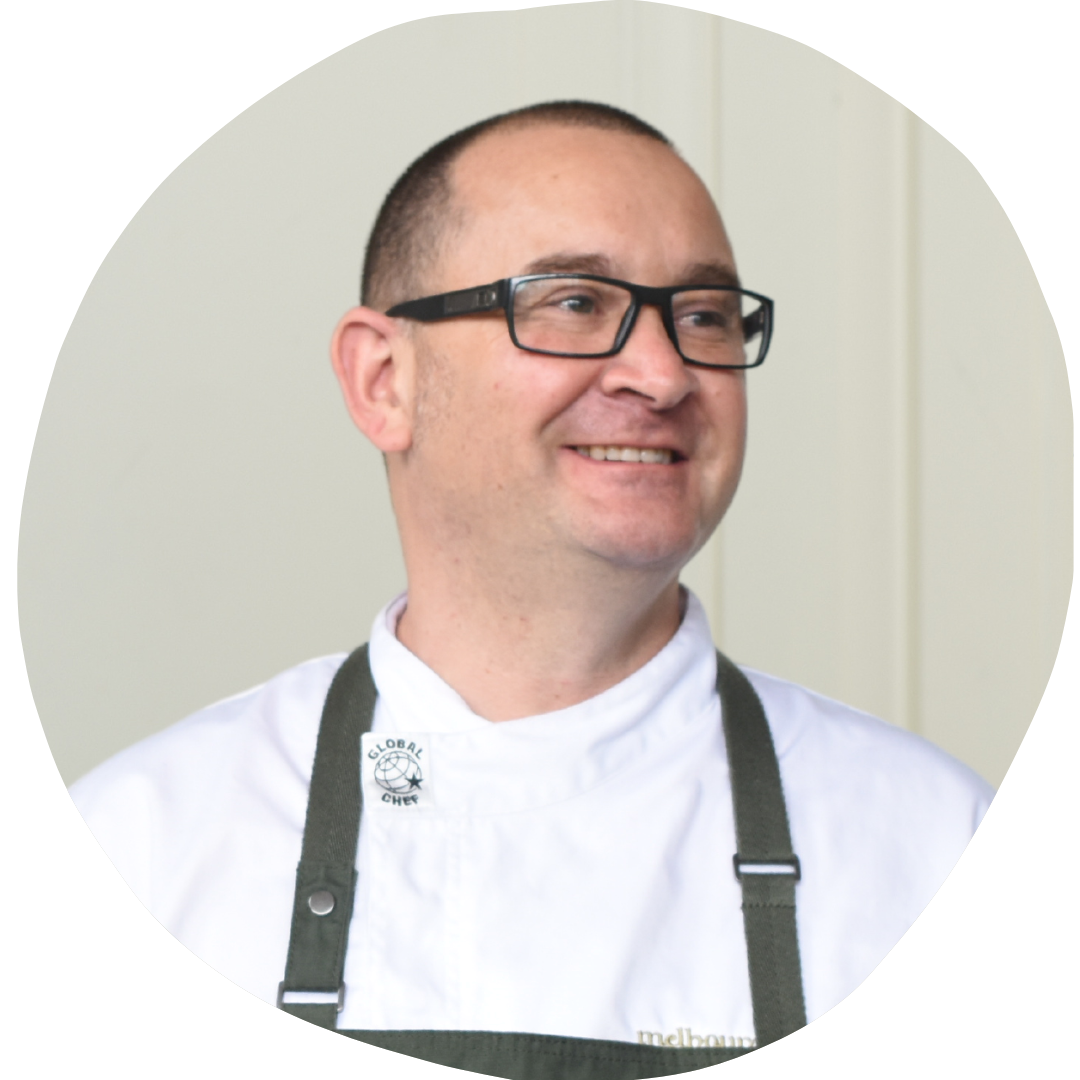 Dan
Event Culinarian
Dan has been with us since the dawn of time (well, almost)! Hailing from the land of the Kiwis, he's got a heart of gold and a passion for cooking that's simply infectious. And don't even get us started on his Insta game - every time he posts a pic of his mouth-watering creations, we're left drooling for days.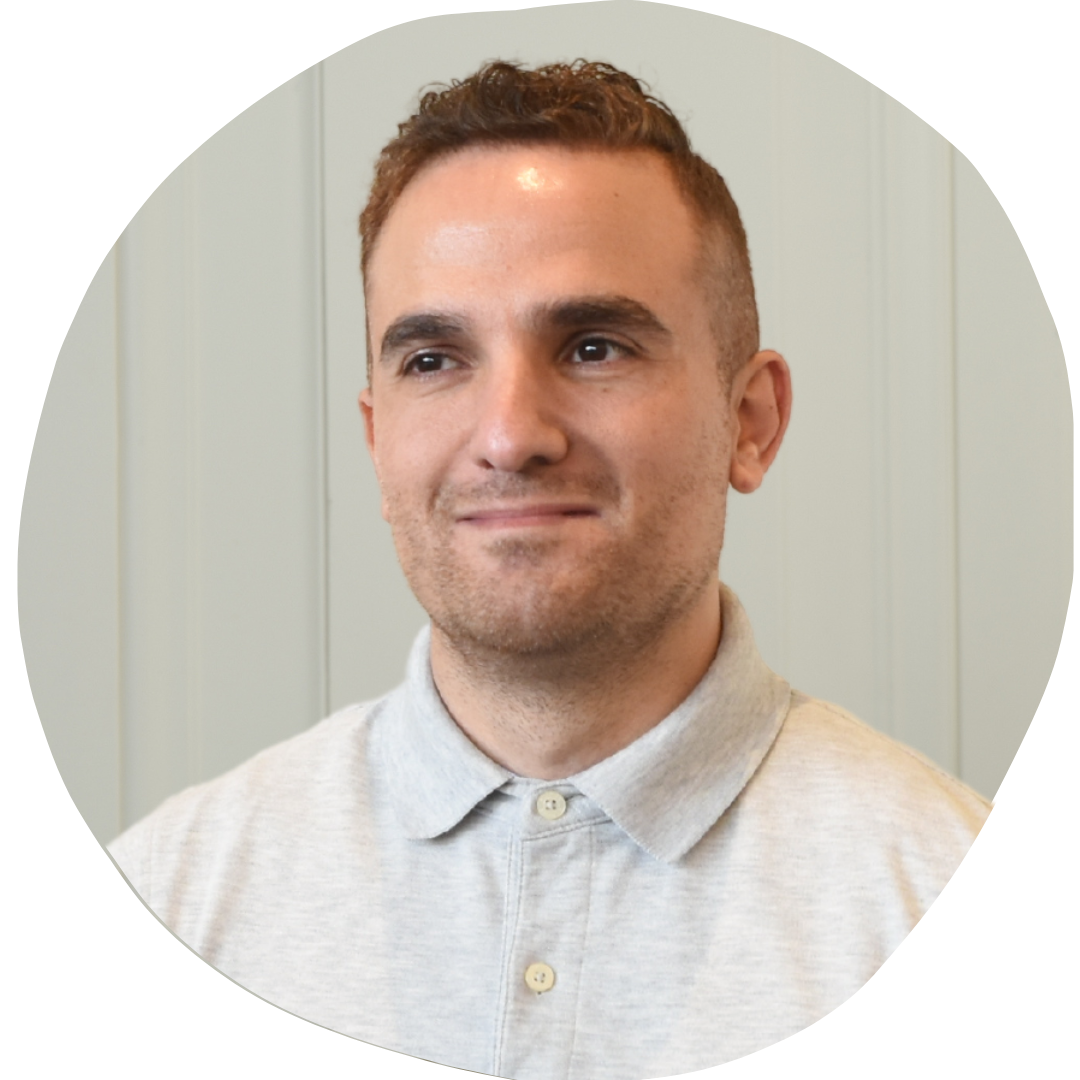 Daniele
Event Architecture
With his passion for all things events, Daniele loves nothing more than seeing a blank space be transformed into impeccable events and experiences for his clients. Daniele will stop at nothing to ensure everyone feels looked after and catered for. Daniele loves good food and used to own a pizza shop, he can whip up a pretty damn good pizza!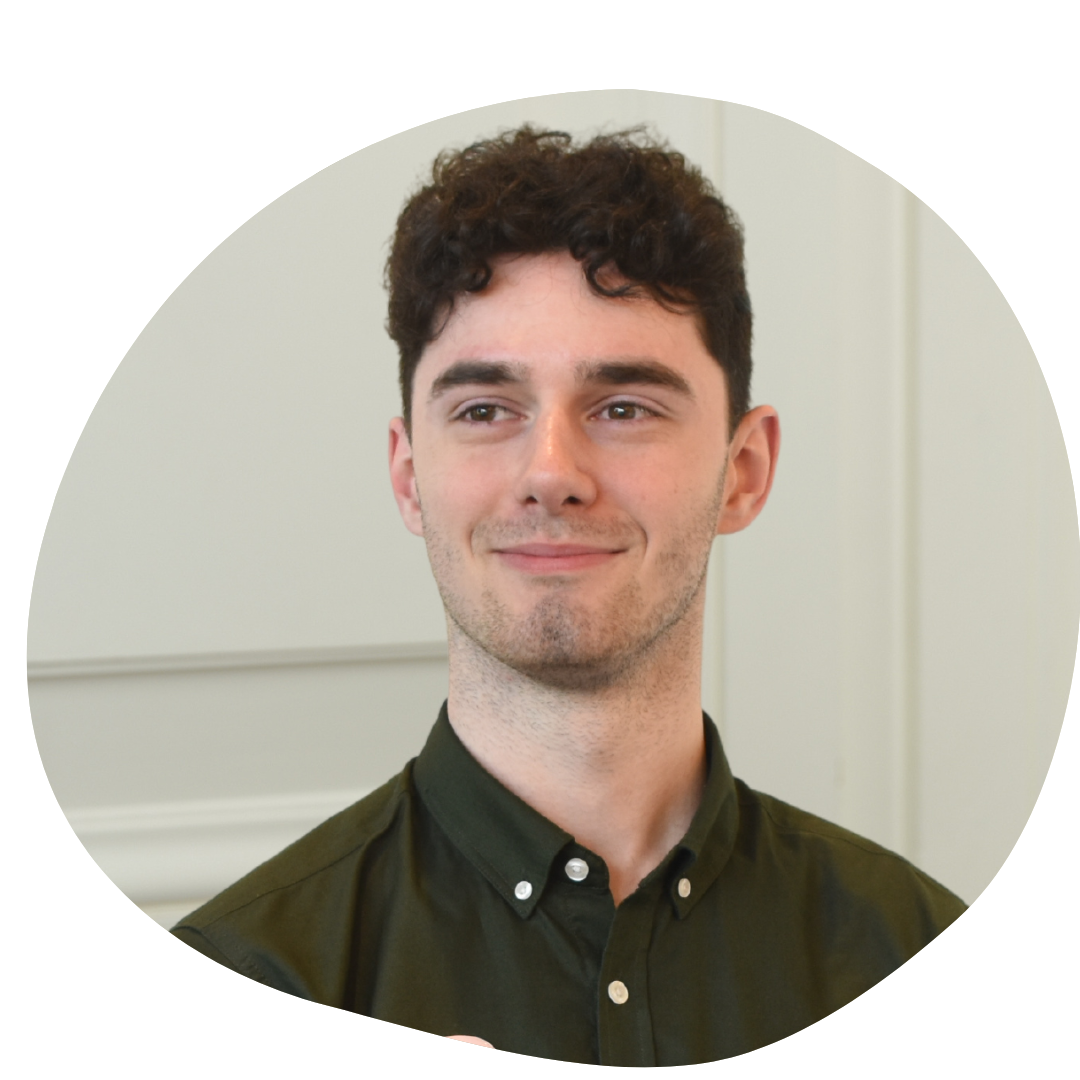 Dylan
Event Hosting
Truly establishing himself in the Melbourne hospitality industry, Dylan is most excited by hosting large events and creating new and genuine connections. He gets a buzz from every event he hosts. For Dylan, seeing his client's vision come to life, in the most harmonious way possible, is the most rewarding thing!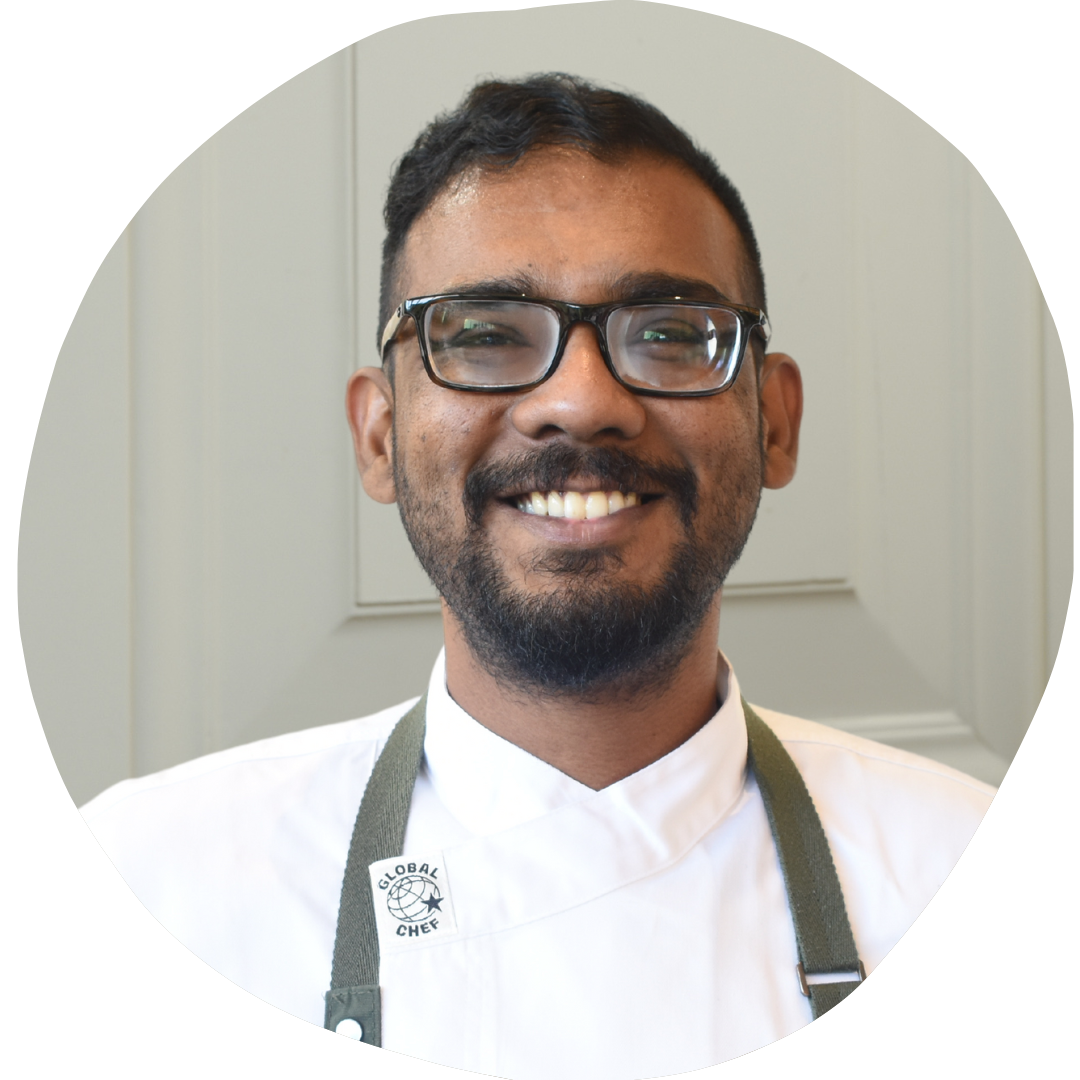 Emash
Event Culinarian
Emash, our talented chef from Sri Lanka, is always cooking up a storm in the kitchen, but what you may not know is that he used to be an adventurer who chased a leopard named Julius in national parks, and captured some stunning photos. He's got skills both in and out of the kitchen!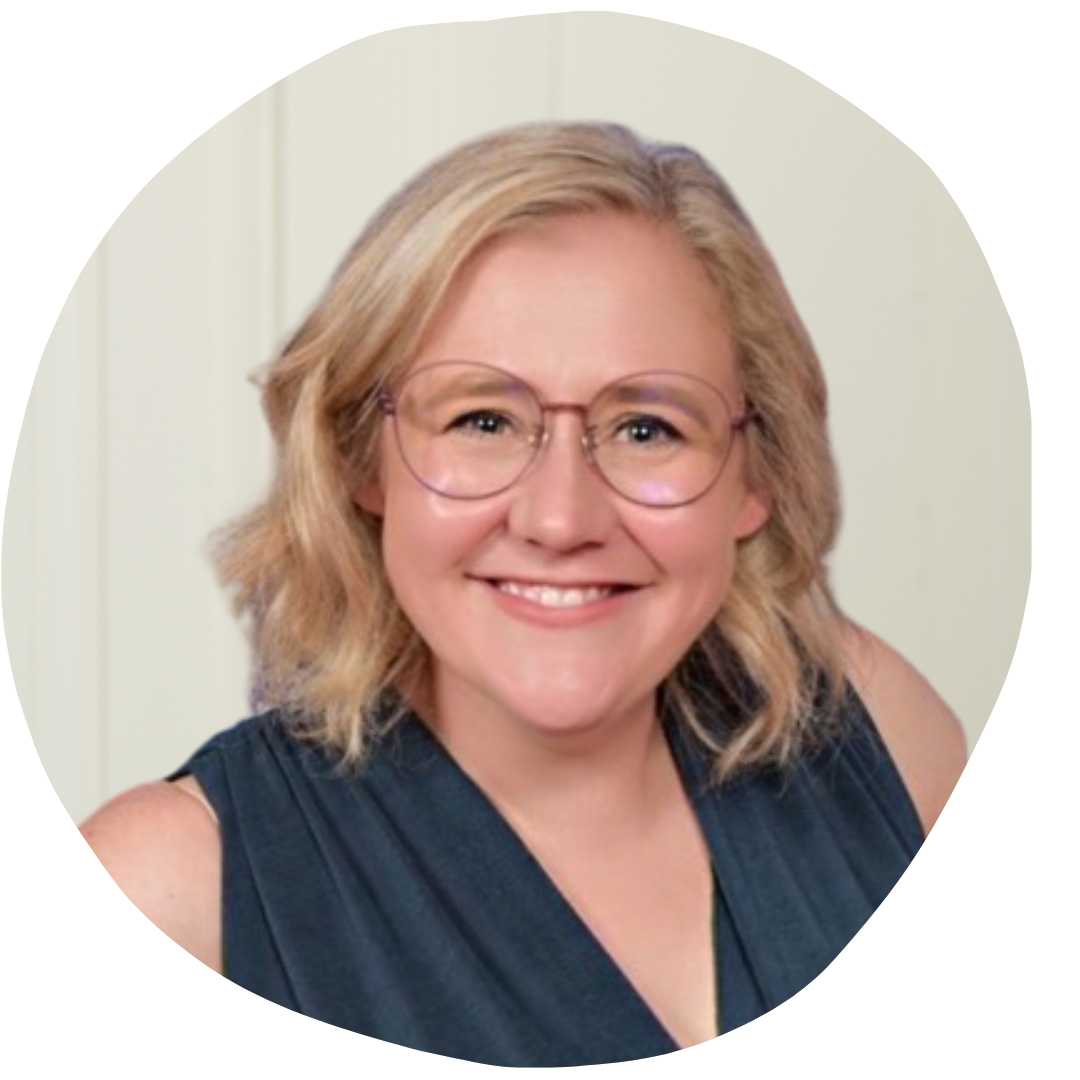 Emily
Event Marketing
With her infectious energy, Emily's always got everyone in stitches, bringing fun and laughter to even the toughest workdays. And when it comes to creativity, she's simply unmatched - her mind is like a non-stop idea factory! And let's not forget about her guilty pleasure - like the rest of us, Emily can't resist a thrilling Netflix binge, particularly indulging in cult series that captures her imagination.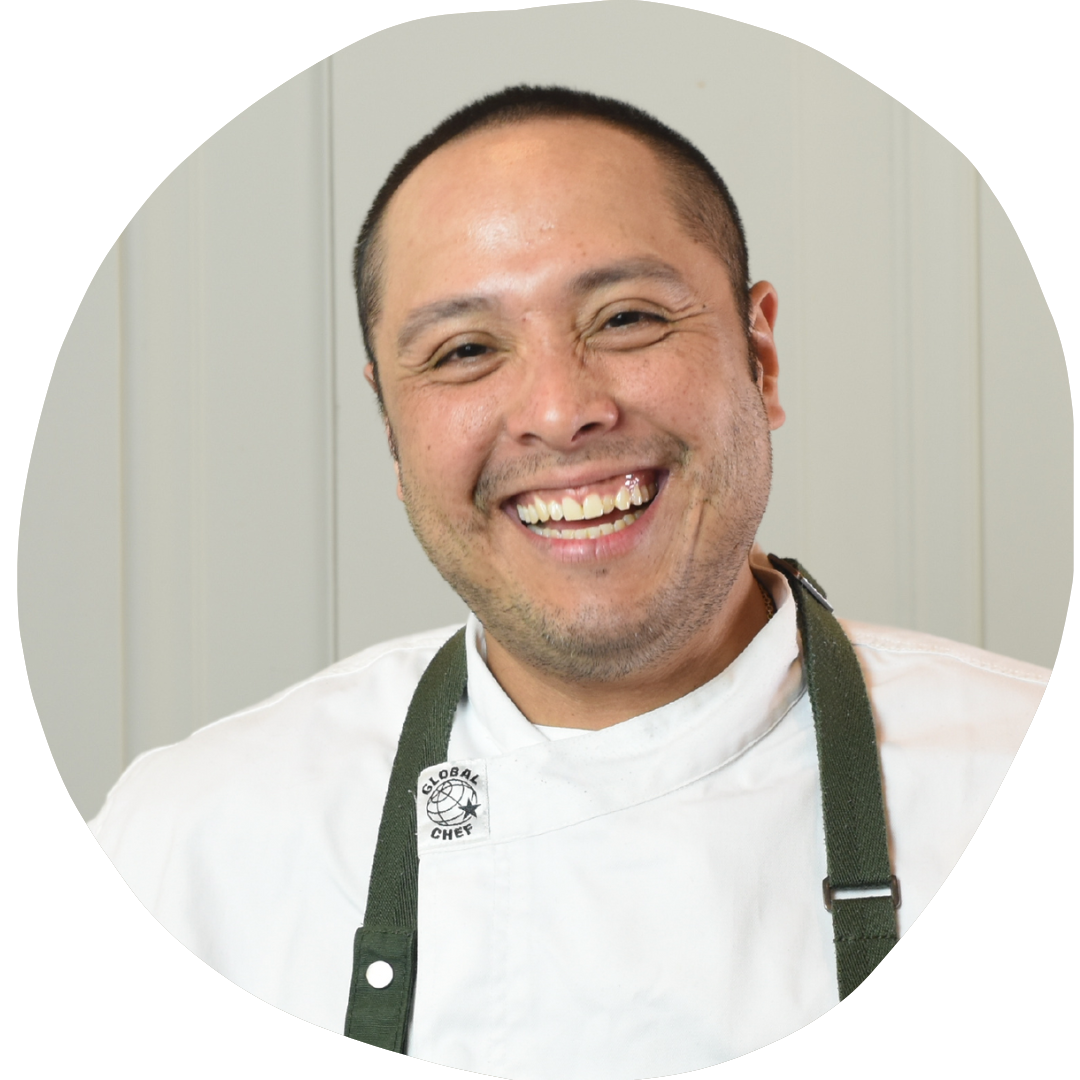 Erik
Event Culinarian
Erik's got a serious talent for whipping up some seriously delicious desserts that'll have you coming back for seconds (or thirds). Whether it's cakes, cookies, or pastries, he's the master of making everything taste like a dream. And there's always a soundtrack to his delicious creations, you'll hear him belting out his favorite tunes while he's cooking up a storm in the kitchen.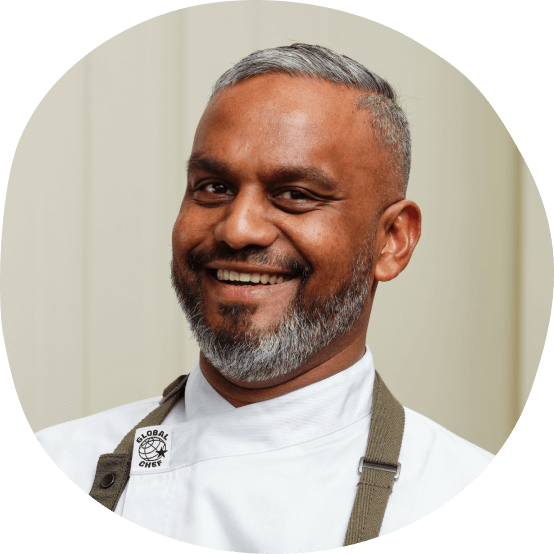 Gerard
Event Culinarian
Having cooked his way all over Japan, Sri Lankan and Australia before landing his Head Chef gig at MEG, Gerard takes a progressive approach to uniting people through food. When he's not cooking up a storm in the MEG kitchen, you can find Gerard spending quality time with his wife and kids.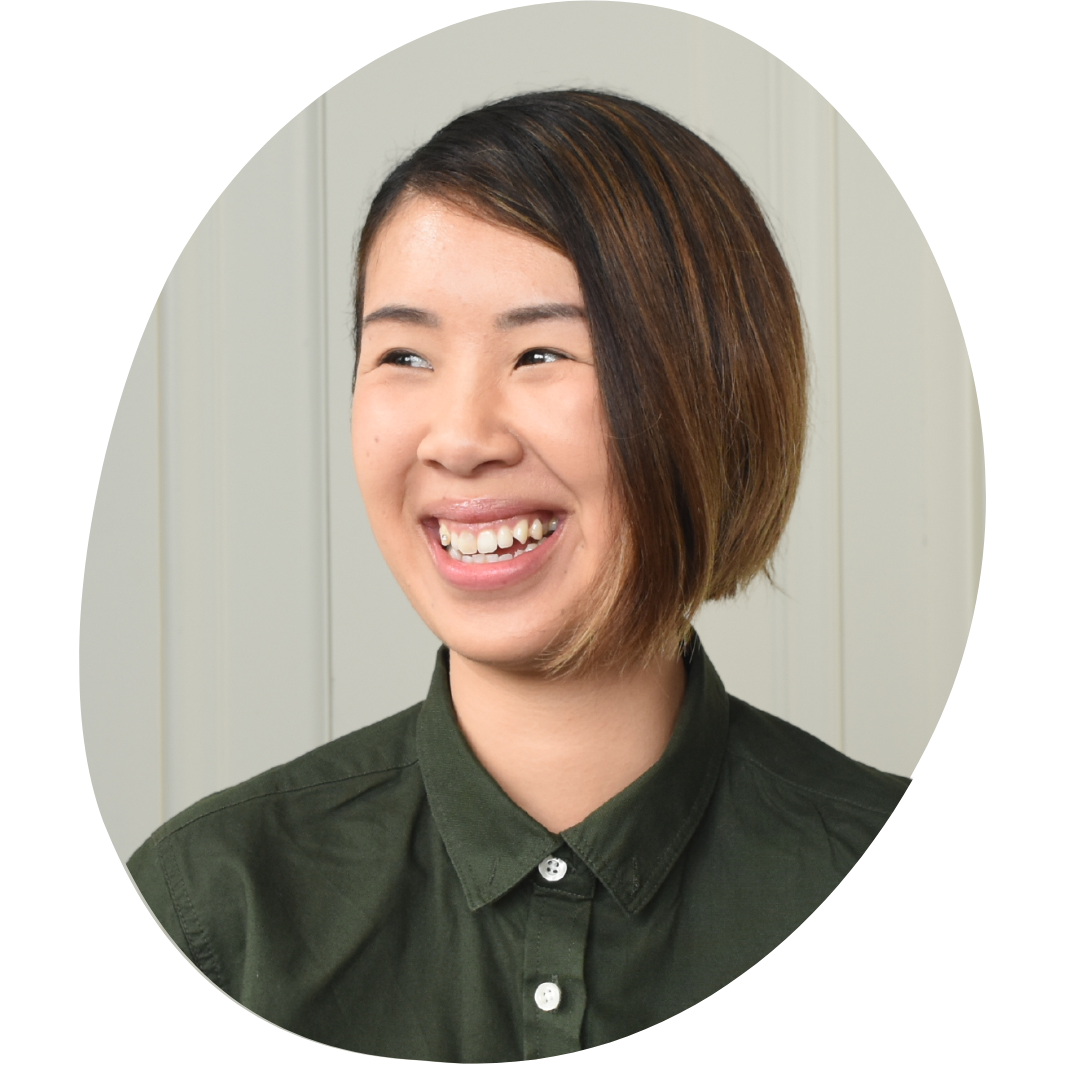 Jen
Event Hosting
With her passion for all things hospitality, nothing makes Jen happier than producing the most marvelous event for her clients, especially when their cheerful smiles lights up the room. Jen's a true creative, so when she's not at MEG, you will find her acrylic or face painting her very own pieces of art.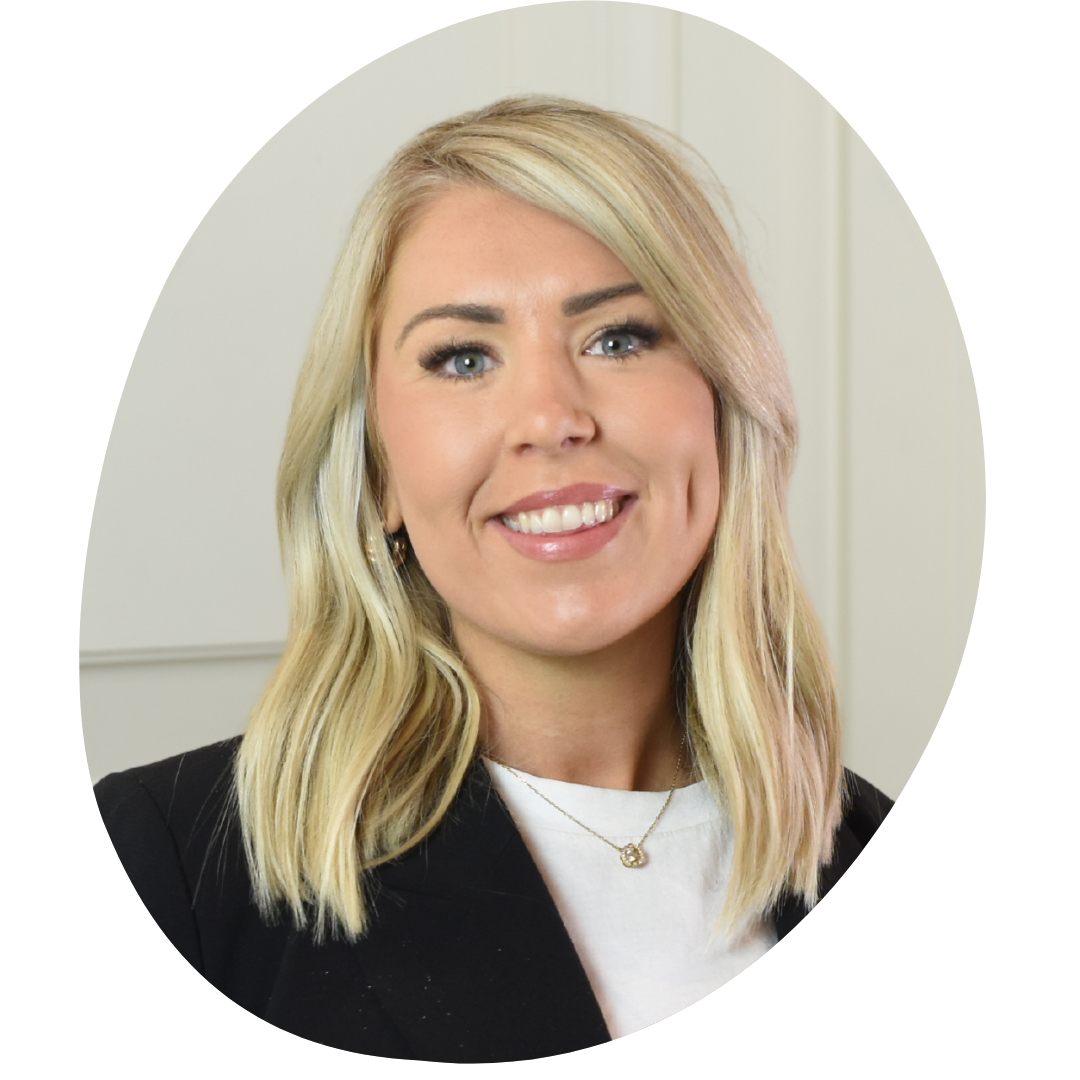 Kayleigh
Event Architecture & Coordination
Kayleigh is our resident sun seeker and grape juice expert - as well as our passionate, experienced and knowledgeable Sales Manager. She's got the knack for turning your vision into a reality in the most thorough and thoughtful way possible.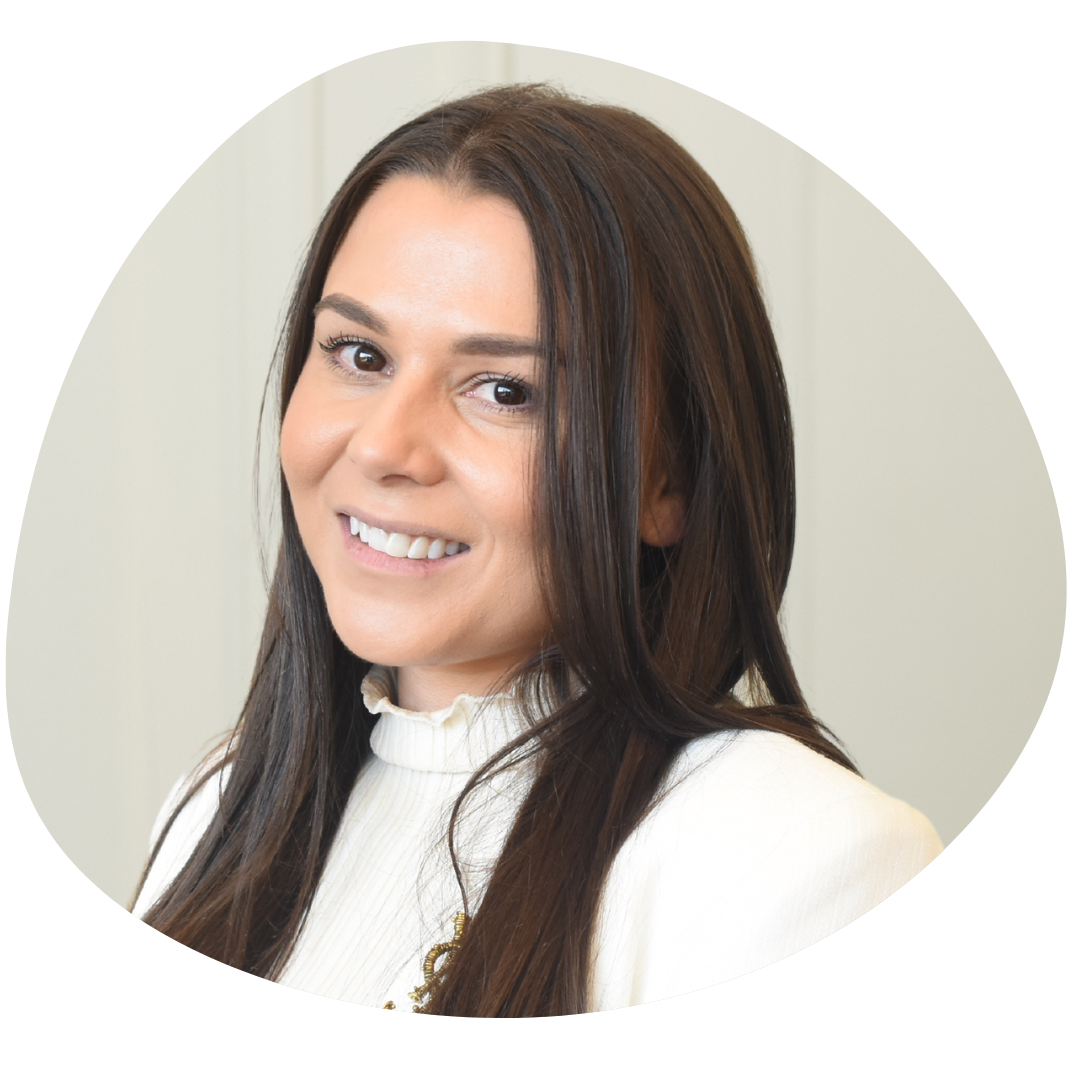 Kendall
Event Coordination
Working in Hospitality for over 10 years, Kendall is a pro in the industry. She always wants to know what's most important to her clients and deliver on that. When she's not at work you'll find her out hiking and making the most of the beautiful nature parks in Melbourne.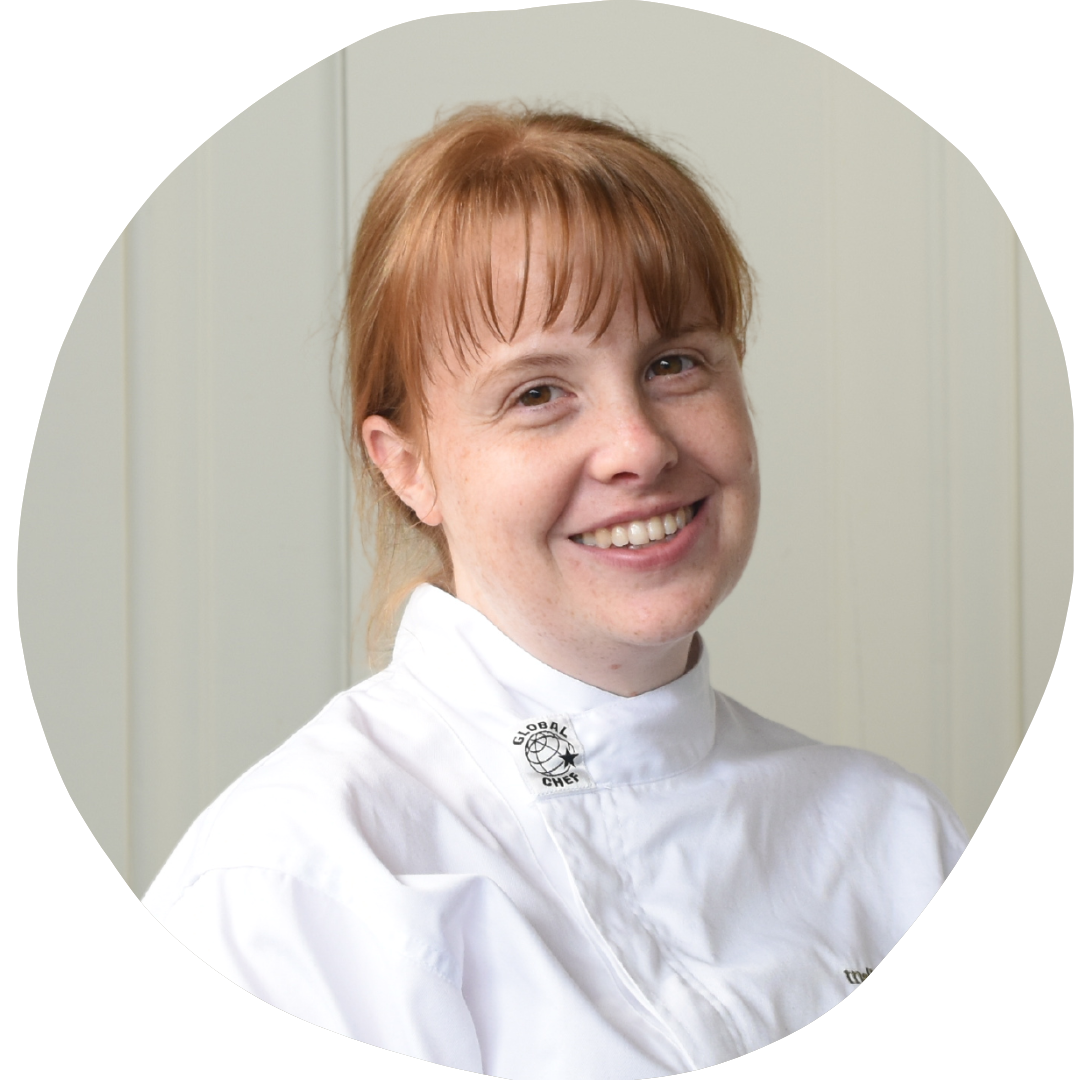 Lauren
Event Culinarian
Lauren is always dreaming up new ideas and bringing a little extra magic to everything she touches. And when she's not busy spreading her creative genius at work, she's hanging out with her two adorable pups and whipping up some dog treats that'll make all the office doggos wag their tails in delight.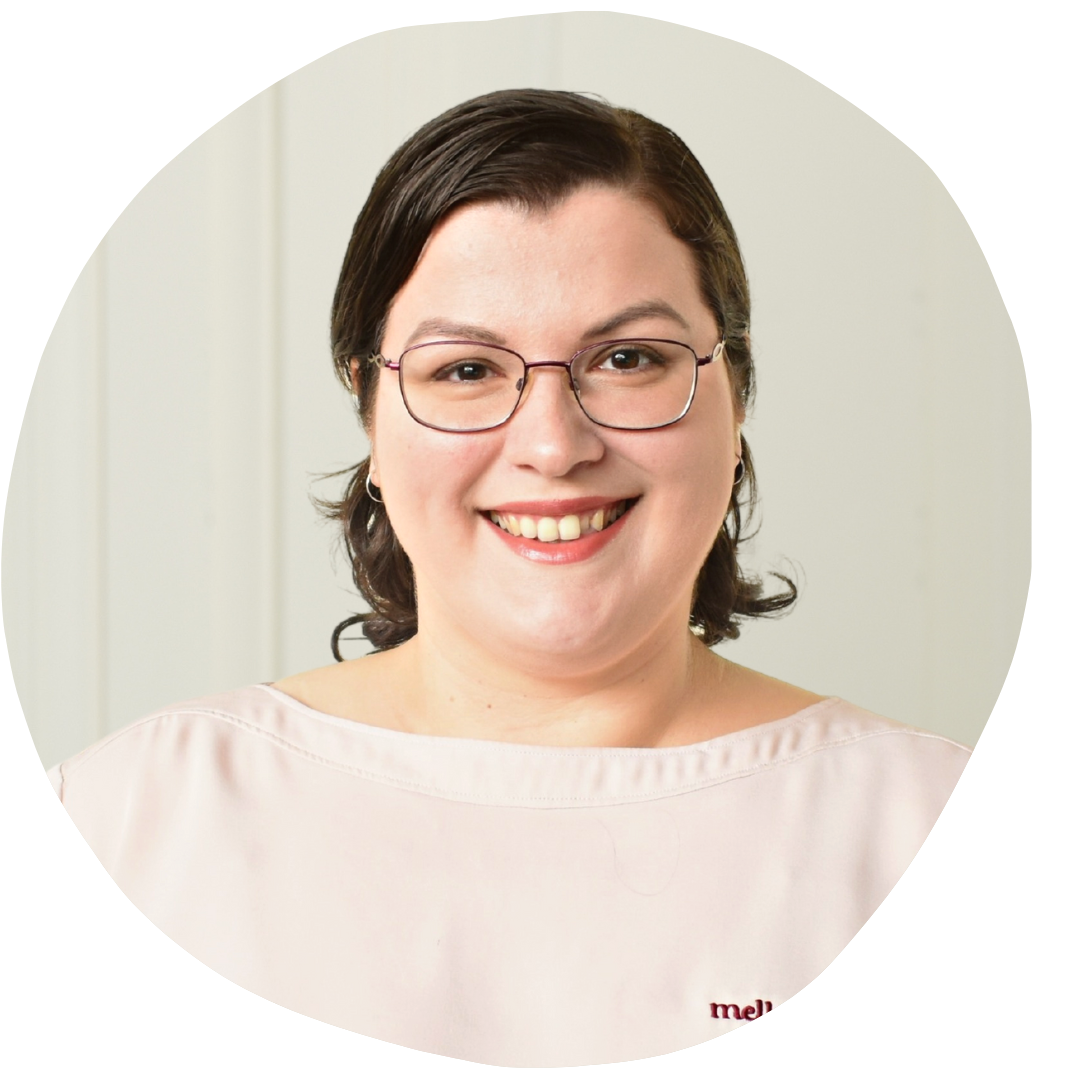 Lilian
Event Administration
With an eye for detail and a passion for our MEG values, she's an essential part of our family. When it comes to admin work, Lilian is in her happy place - she's super friendly and always ready with a smile. Whether it's tackling a big project or greeting visitors at the door, Lilian brings her best every day.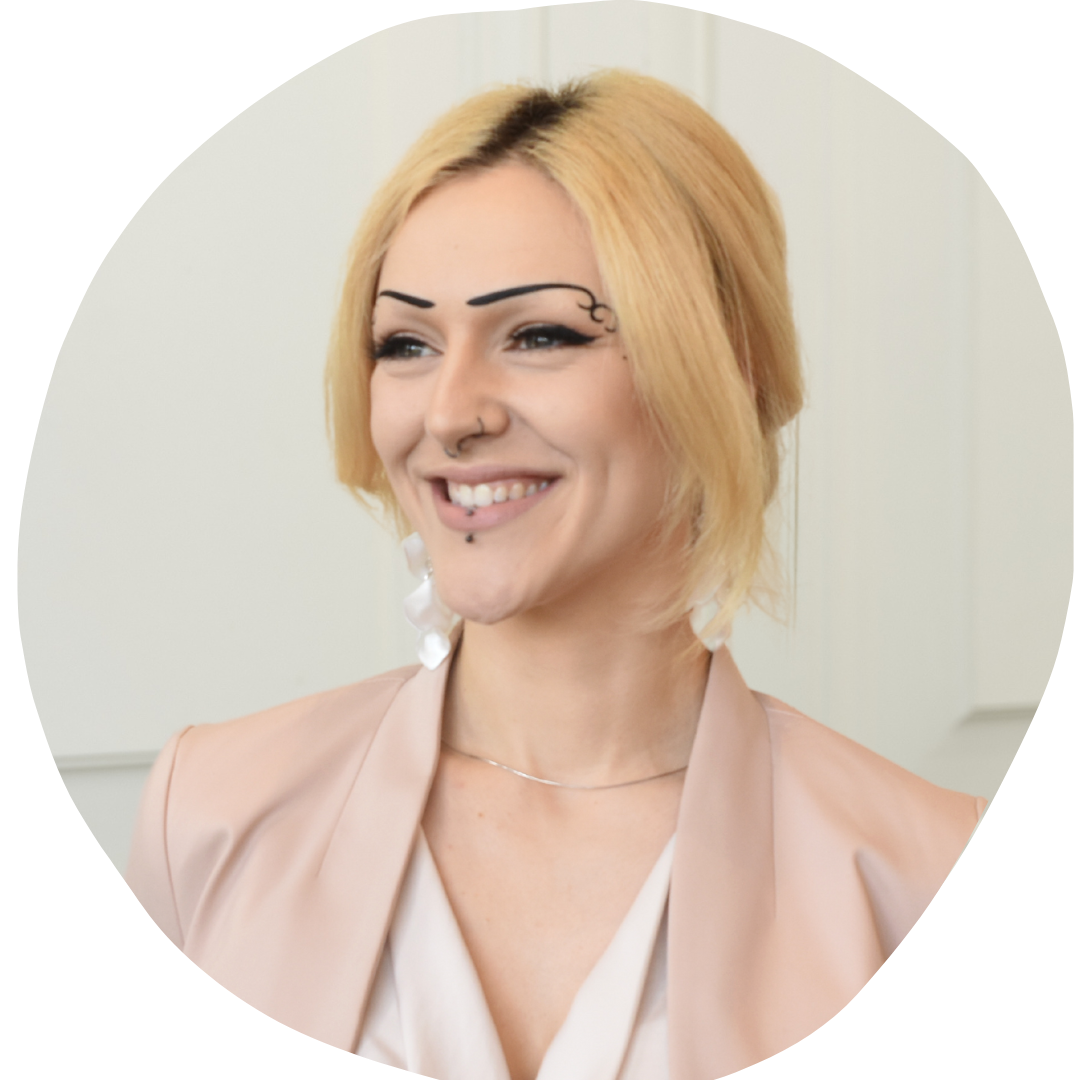 Luna
Event Architecture
With her passion for meeting new people, Luna loves nothing more than hearing the love stories of her couples and witnessing their dream day come to life. When she's not at work Luna enjoys "nerdy" pursuits such as dungeons and dragons, and cosplaying – She is a very fun and creative soul!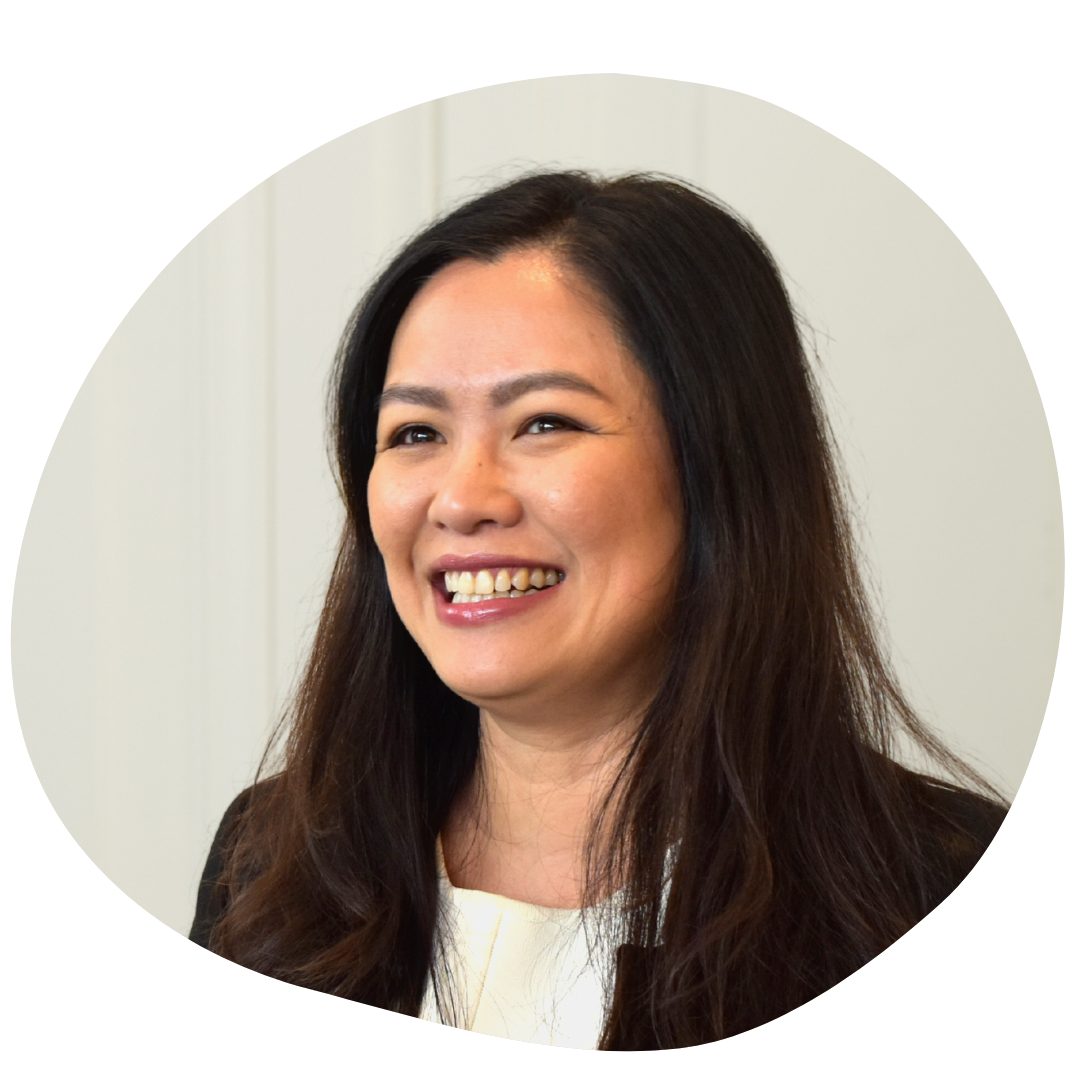 Lynda
Event Architecture
Lynda, our wedding enthusiast, knows how to make every moment count. As a proud mother of three, she cherishes quality family time, whipping up delightful feasts inspired by her Filipino and Greek heritage. Her work-life balance at MEG allows her to shine both professionally and as a devoted family host, dishing out comforting dishes like hearty soup and crusty garlic bread.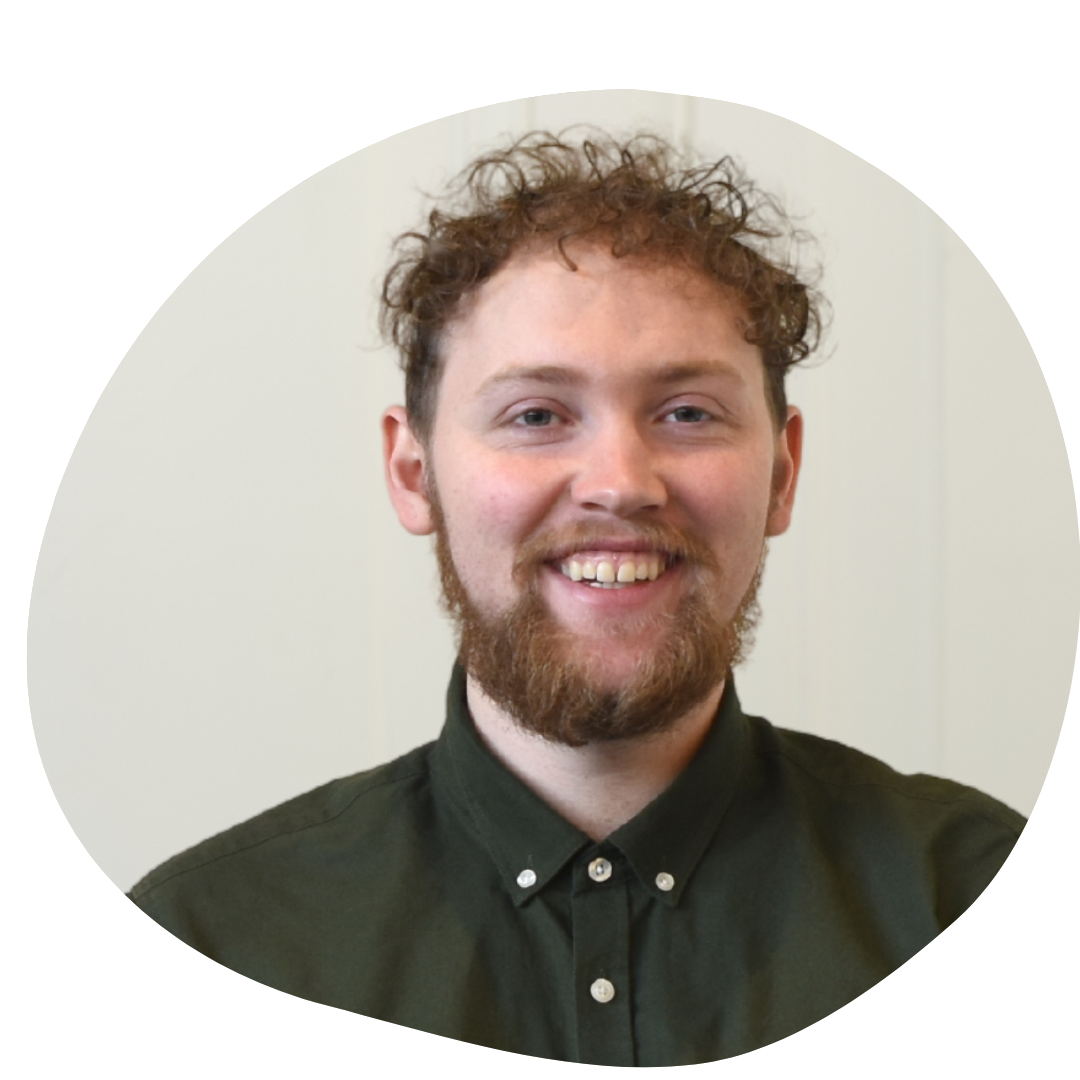 Malachi
Event Hosting
Malachi always makes a positive impact with the team and his clients, with his fun nature and can do attitude. Ensuring his clients journey unfold from conception to fruition, in the most effortless way is his absolute jam. When he's not at work you'll find Mal attending live bands and gigs in and around Melbourne.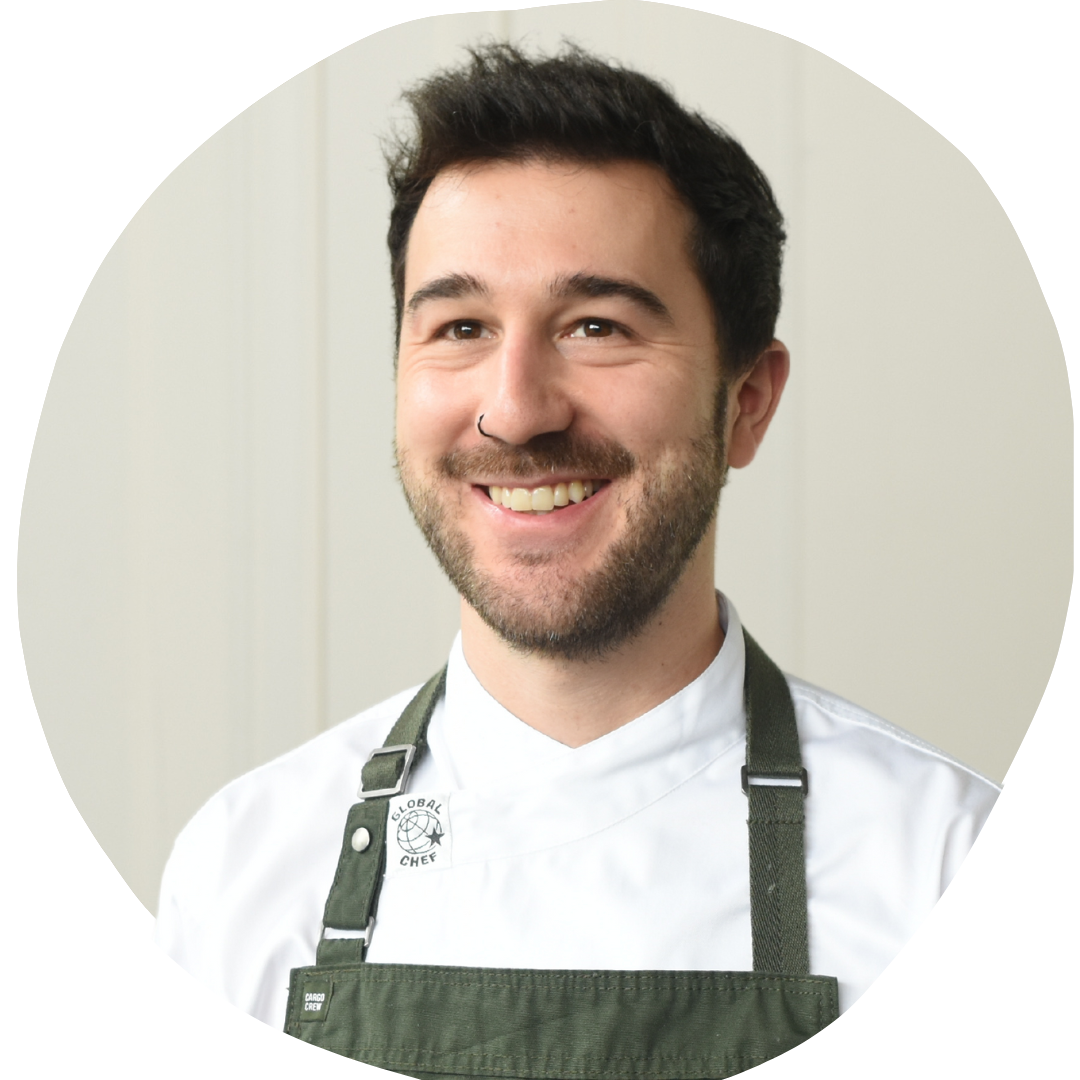 Marc
Event Culinarian
Say "bonjour" to Marc - our Canadian culinary genius who's trained in the art of Italian and French cuisine! He's always cooking up a storm in the kitchen and his dishes are out-of-this-world delicious. And when he's not busy in the kitchen, you can find him in his garden, cultivating his own produce like a pro. Talk about a green thumb!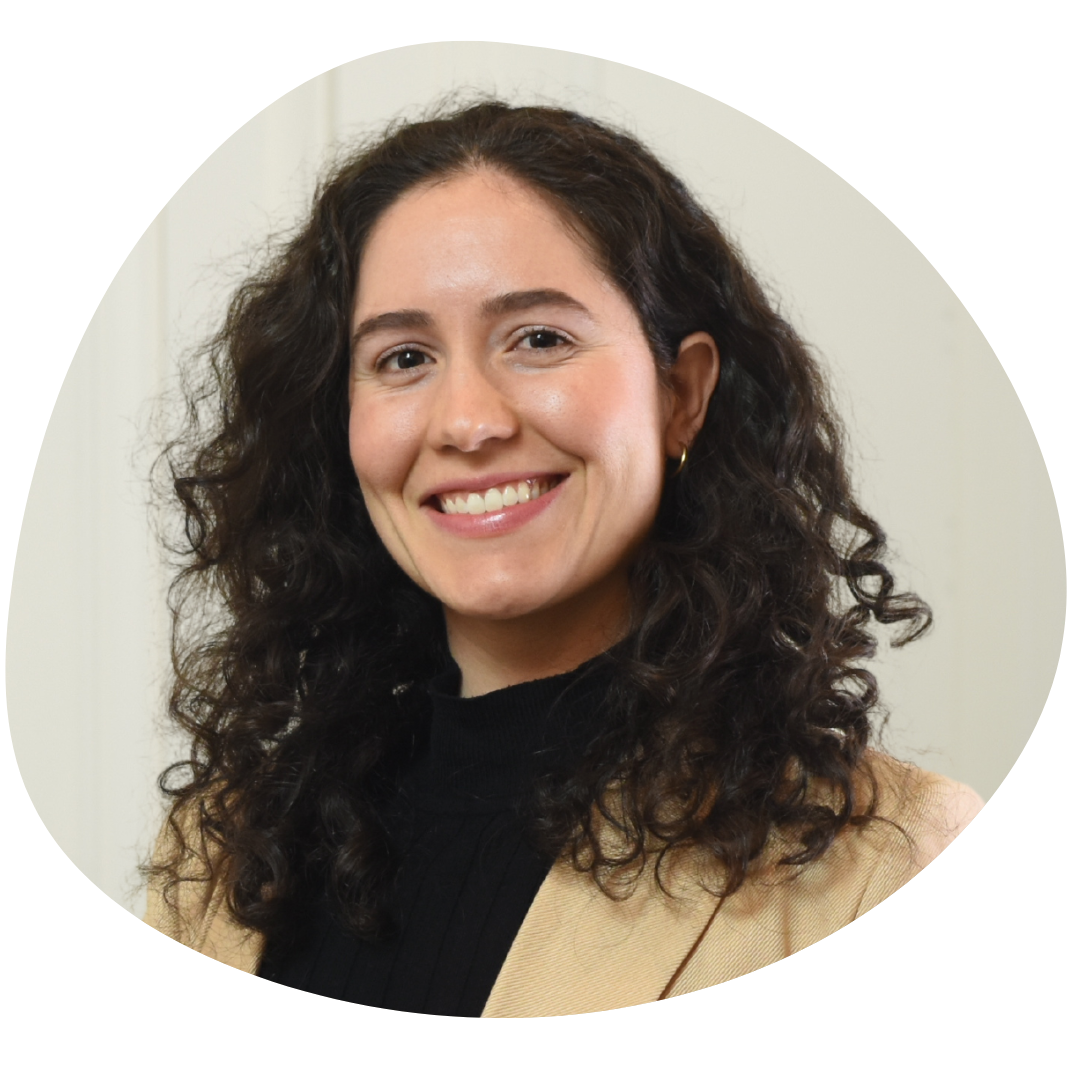 Maria
Event Coordination
Coming from Colombia, deemed the happiest country in the world, Maria is full of life, radiates positivity and we love her for it! Naturally, she has a gift for making everyone feel heard and at ease. In her downtime, you'll find her in the kitchen creating mood-boosting and nutritious meals that make you happy on the inside and out.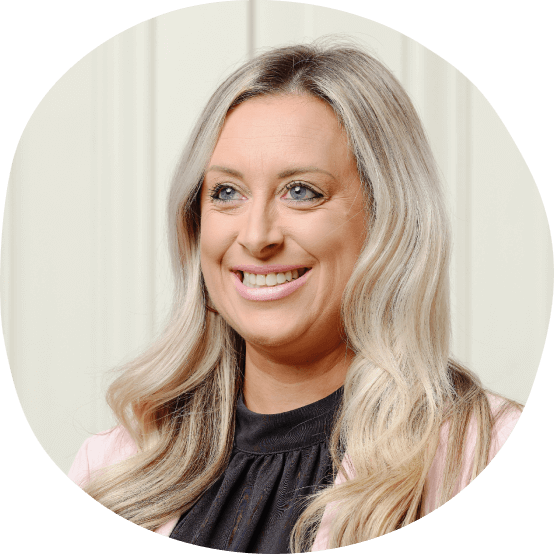 Mel
Event Architecture
Melanie is a wedding veteran, and we're proud to have had her with us for over a decade. Melanie loves nothing more than ensuring that her couple's Big Day is everything they dreamed of, and of course, she's a pro at making that happen!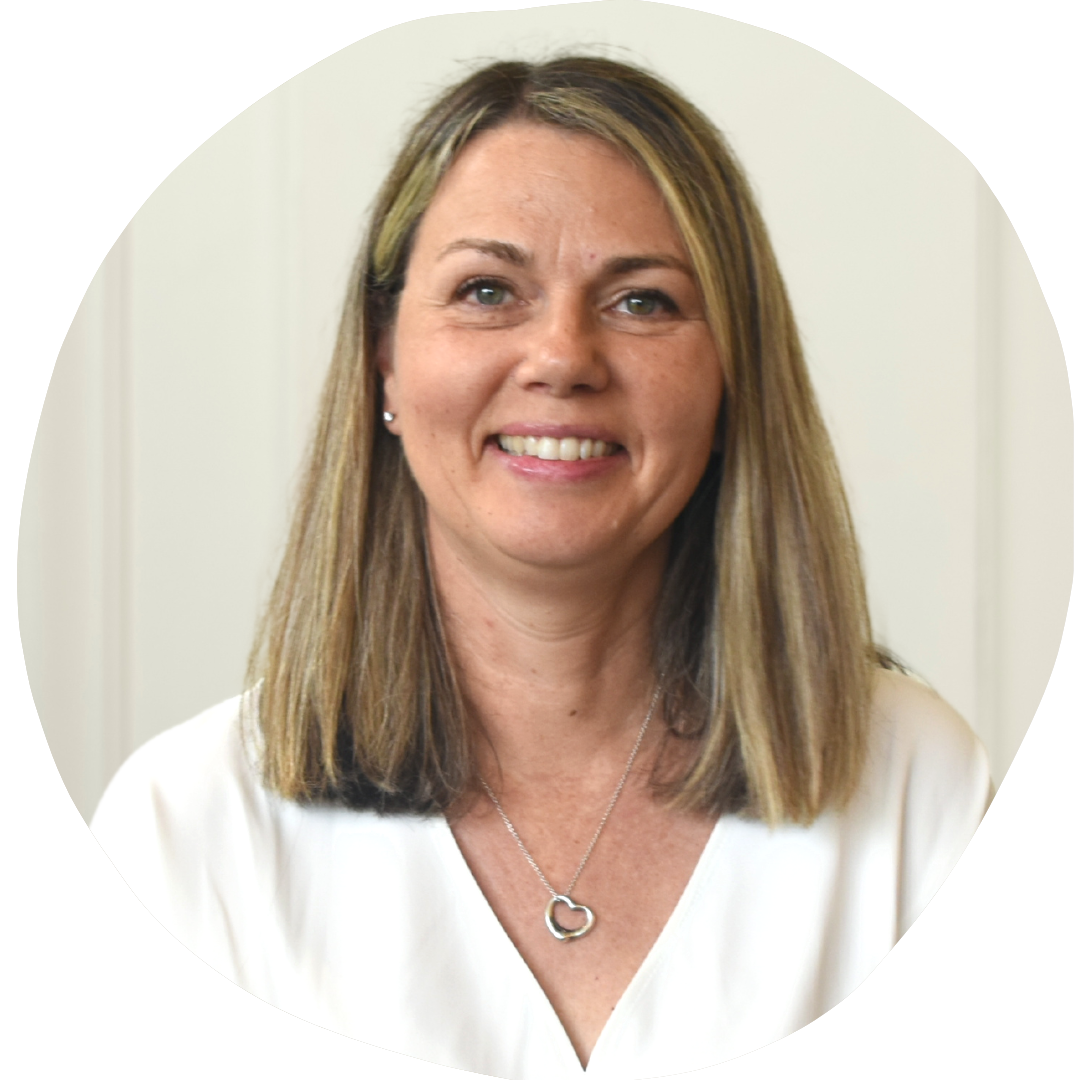 Nicole
Event Finance
With a quick mind and eye for detail, Nicole is the ultimate numbers ninja in the family! When she's not crunching numbers and keeping our finances in tip-top shape, she's probably spending quality time with her lovely girls and adding to her impressive collection of gin (because even numbers ninjas need to unwind).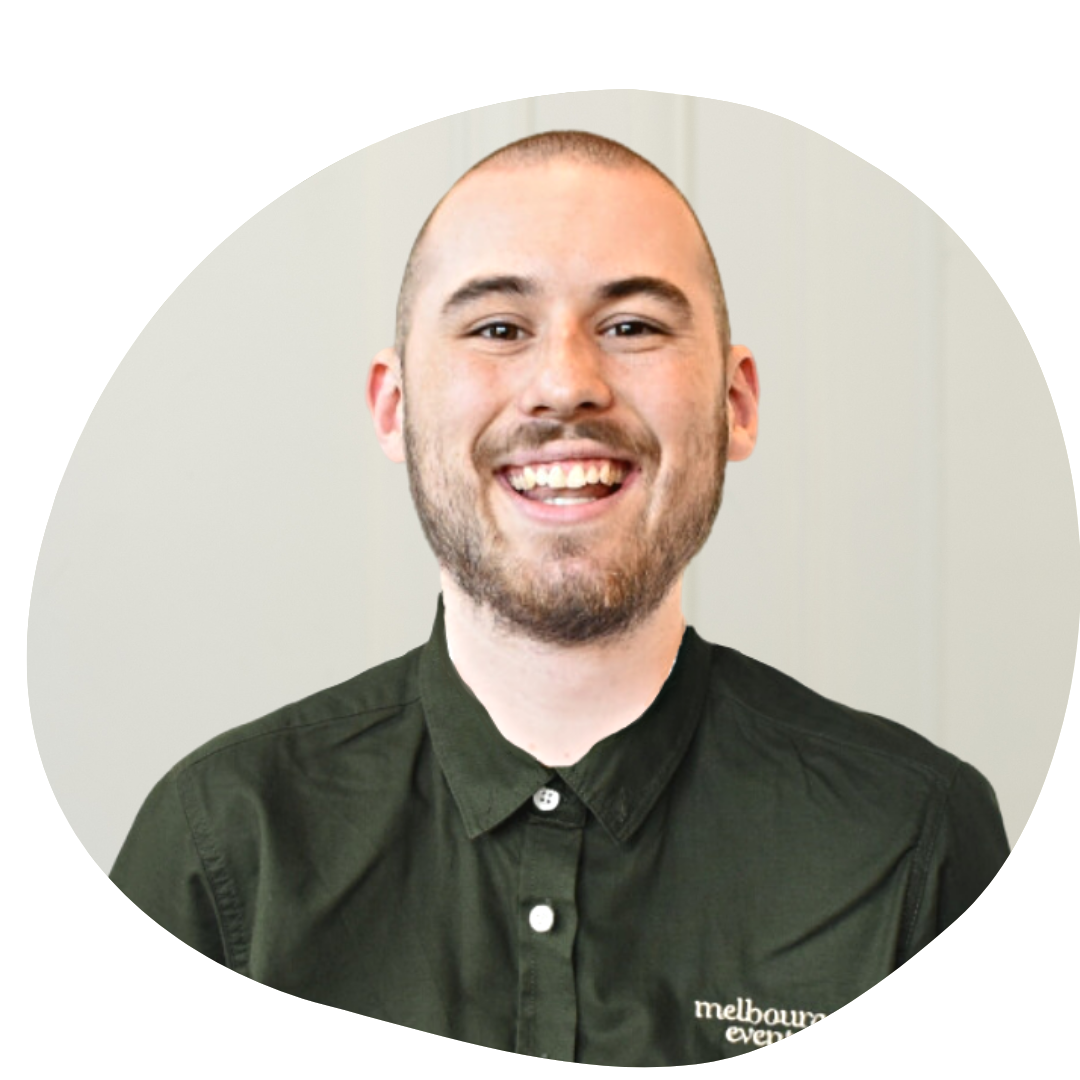 Noah
Event Hosting
Meet Noah - our fun-loving Event Host who thrives on creating unforgettable moments for our clients. With his warm smile and infectious sense of humor, he's a master at brightening up any occasion. When he's not busy orchestrating events, you'll find Noah busy planning his next grand adventure across Europe, fueled by his adventurous spirit.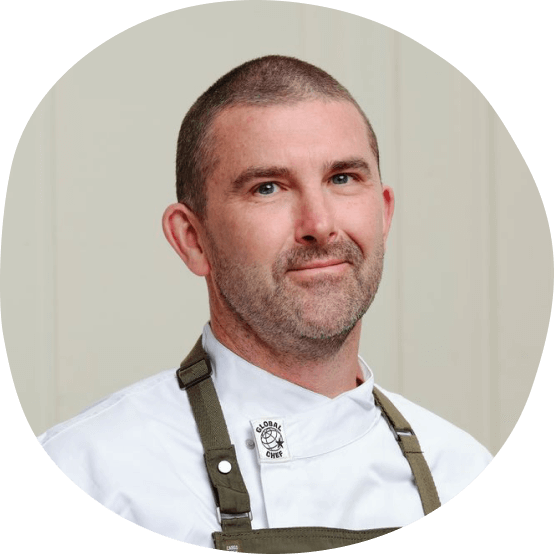 Owen
Event Culinarian
Meet Owen, our Executive Chef, he's an Irish expat who came to Australia in the late 90s and never left (and we are grateful!) Owen's gourmand portfolio includes the Australian Grand Prix, and being Head Chef for winning Seven Stones restaurant in the first series of My Restaurant Rules. Impressive to say the least!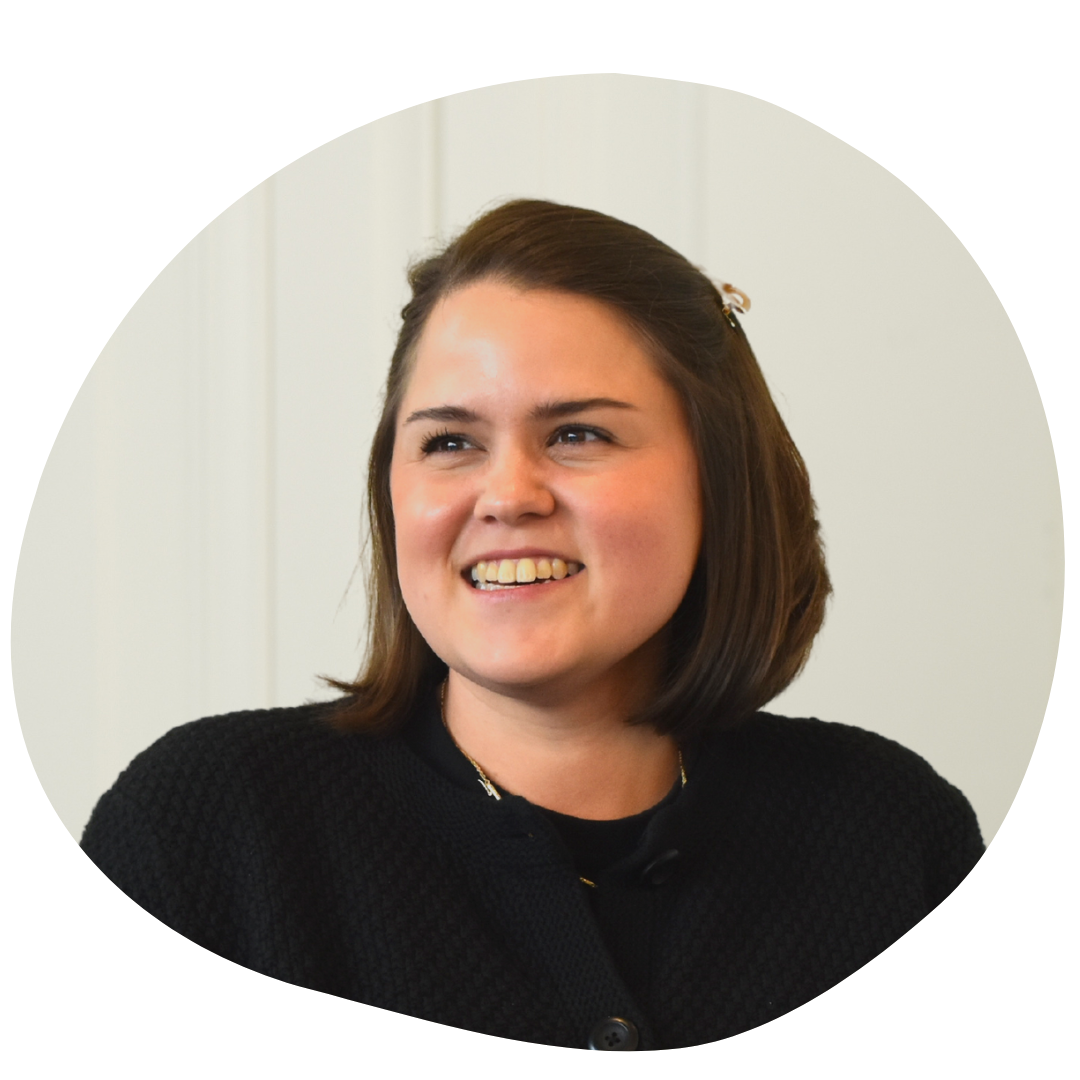 Renee
People & Culture
Hailing from a hospitality background, Renee is all about cultivating growth and development. When she's not championing our team's well-being, you'll find her conquering the great outdoors on adventurous hikes or belting out show tunes in her favorite musicals. With a love for nurturing growth and development, Renee is here to make our team shine.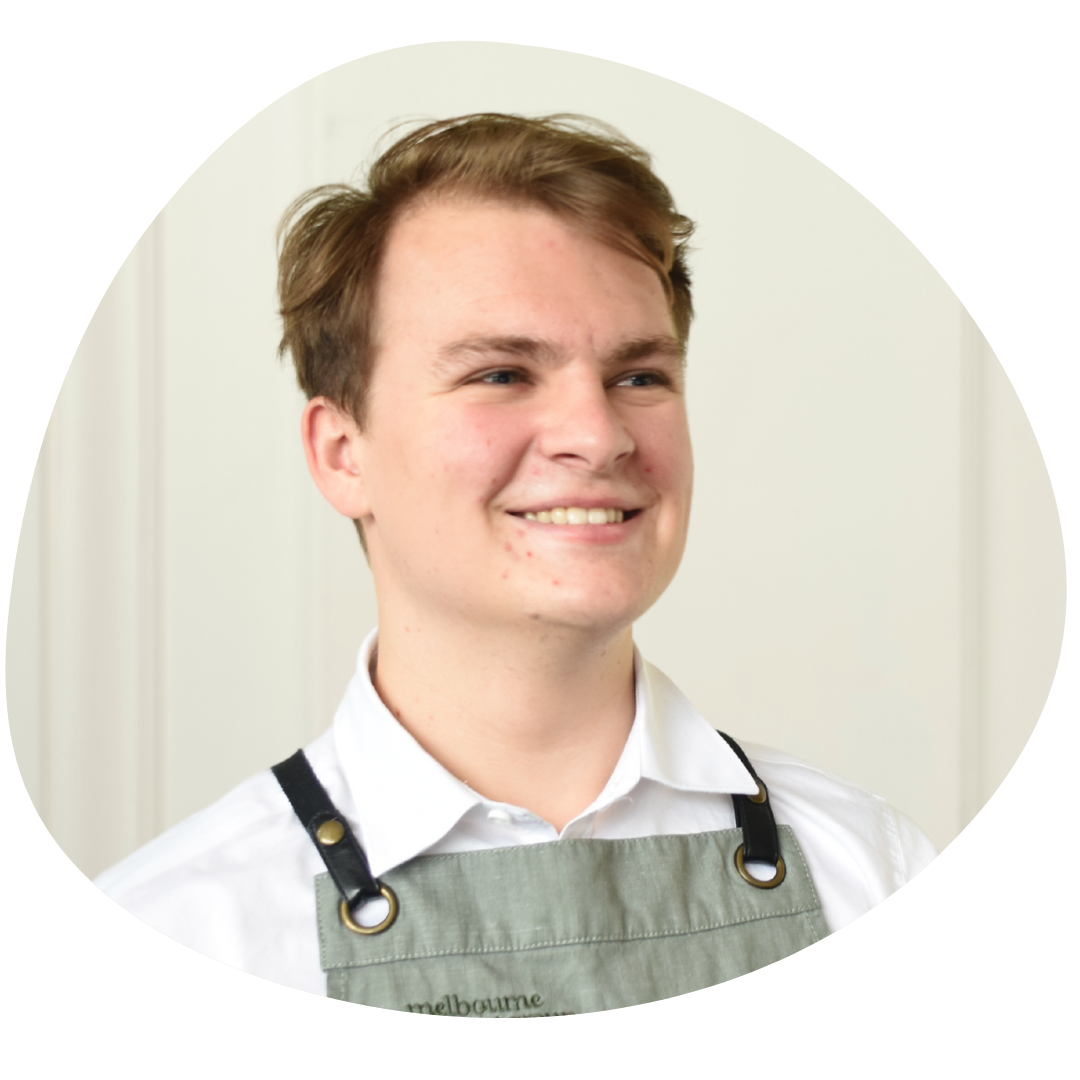 Reuben
Event Hosting
Meet Reuben, the friendly face behind our bar who always greets you with a smile. When he's not mixing up your favorite cocktails, you can find him exploring the great outdoors, from hiking to sailing and even canoeing along the beautiful Australian coastline.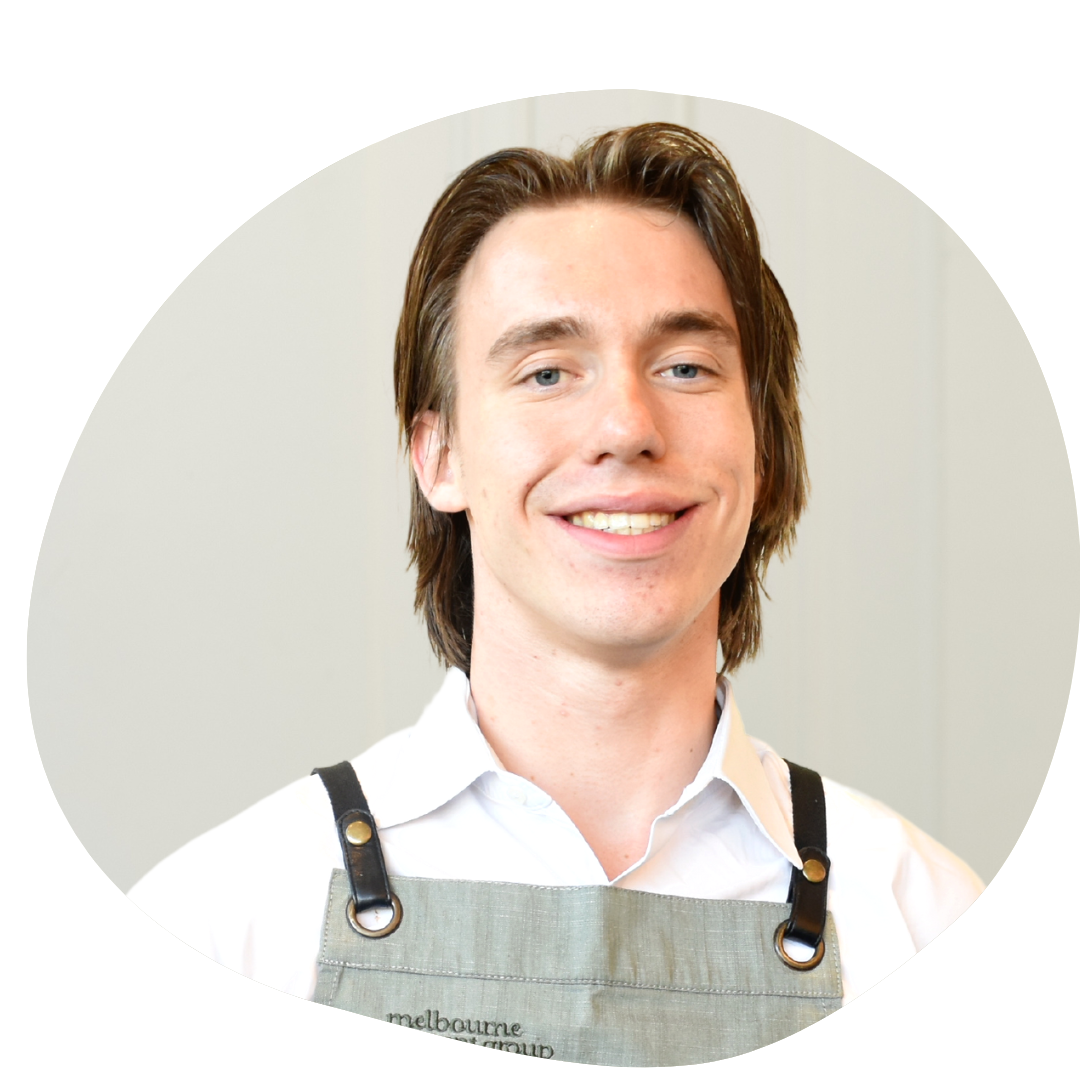 Sam
Event Hosting
Sam is our resident golf lover and talented Food and Beverage attendant! When he's not serving up delicious meals, you can find him on the green, perfecting his swing. Sam's passion for golf shines through in everything he does, bringing a level of precision and attention to detail that our guests love.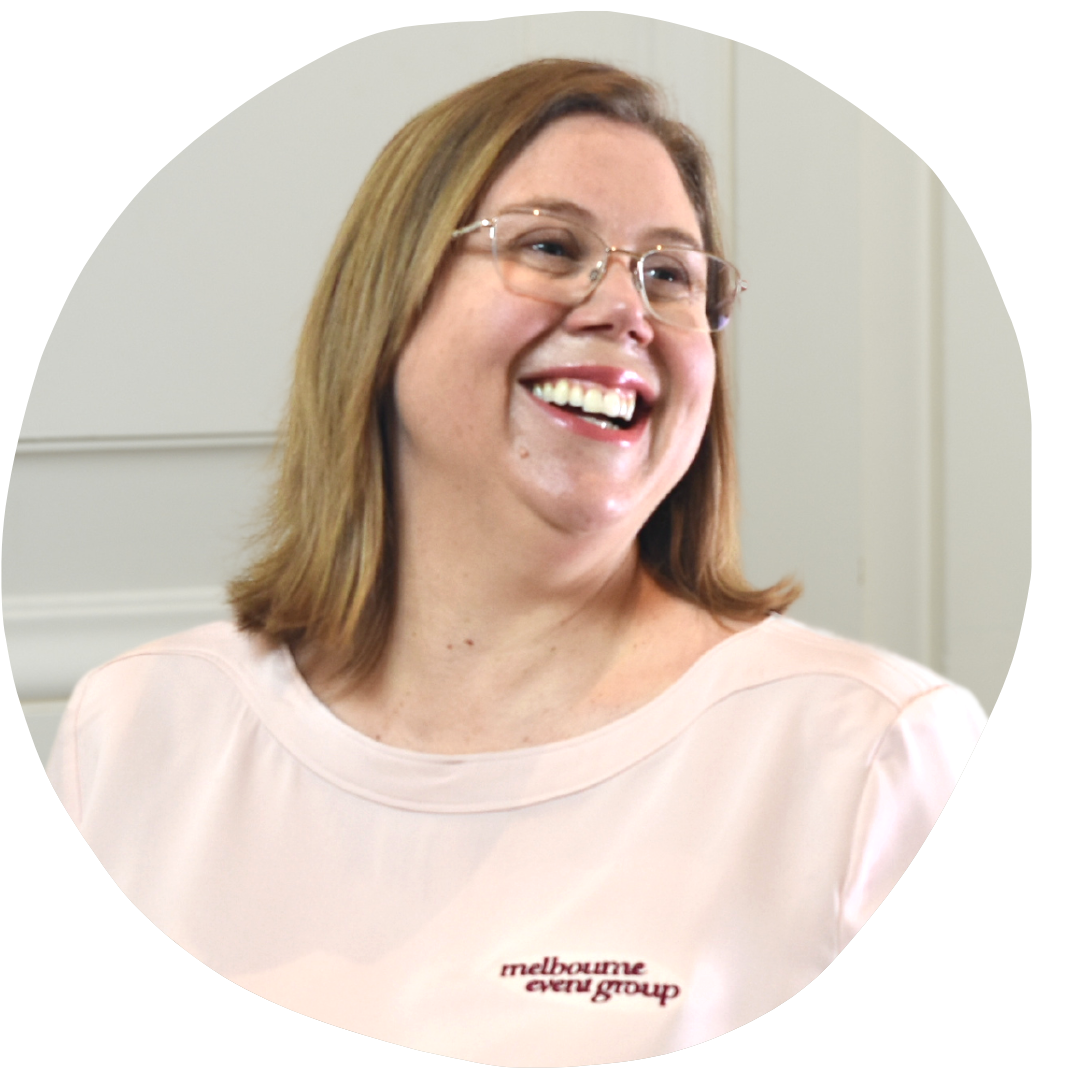 Shelley
Event Administration & People & Culture
Shelley's our Admin gun and is most likely the first smiley face you'll see when you swing by our HQ. Attention to detail is Shelley's happy place, she has her finger on the pulse and loves nothing more than to lend her team a helping hand. Shelley is rightfully in charge of staff events, as she always pulls out the stops to make it epic!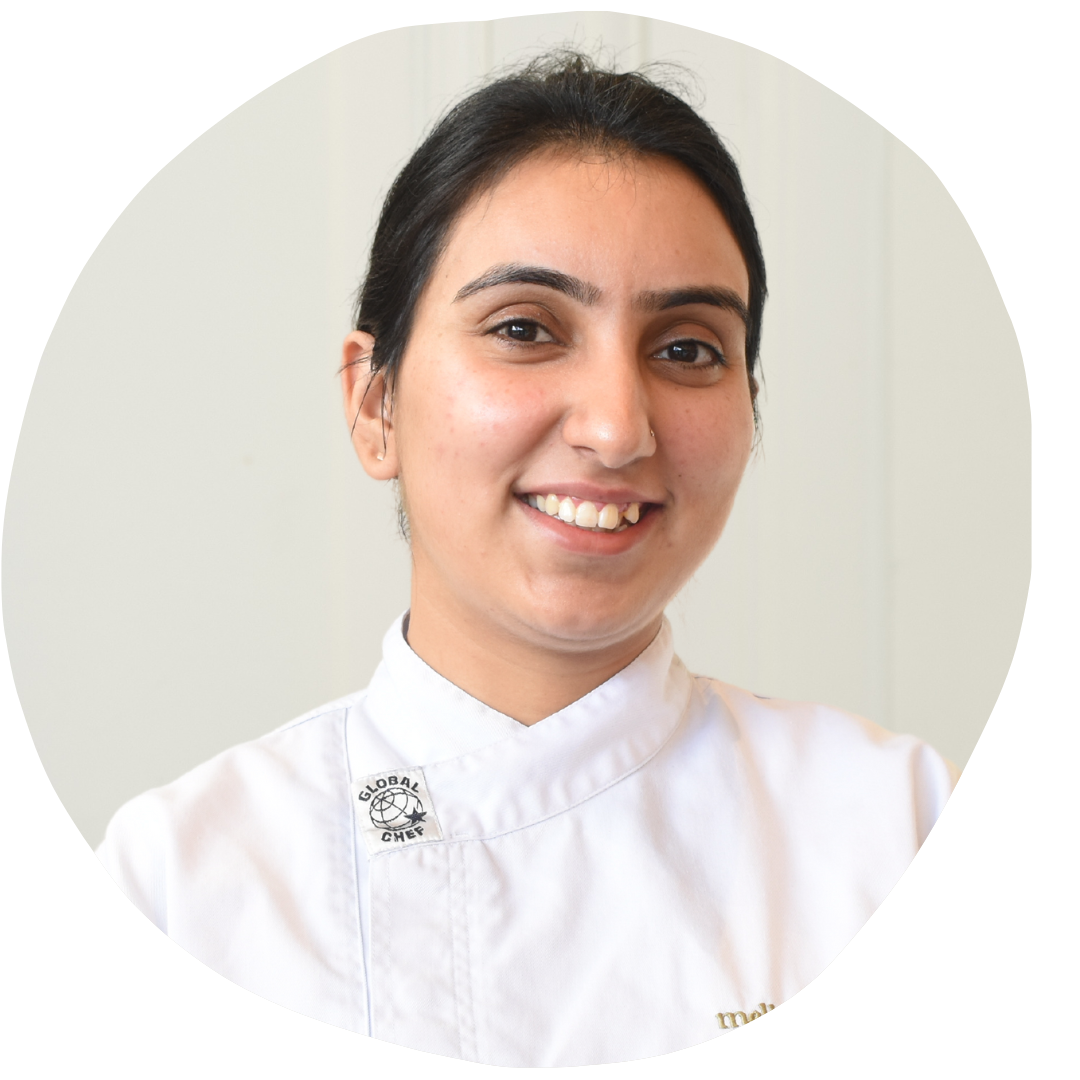 Sultana
Event Culinarian
With her infectious smile and upbeat energy, Sultana keeps the kitchen buzzing with excitement. Sultana loves a good adventure, and sometimes she'll even take spontaneous drives with no particular destination in mind - now that's what we call living in the moment!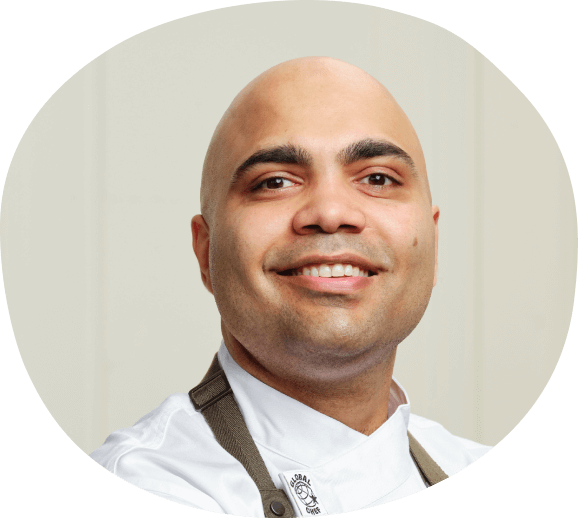 Sunny
Event Culinarian
Although it's not his official title, around here, Sunny is dubbed 'The Curry King', and rightly so! It takes unreal skills to master the art of Indian & Sri Lankan cooking. When Sunny isn't creating culinary experiences, being an avid photographer, he's out exploring and snapping the scenic sights of Melbourne.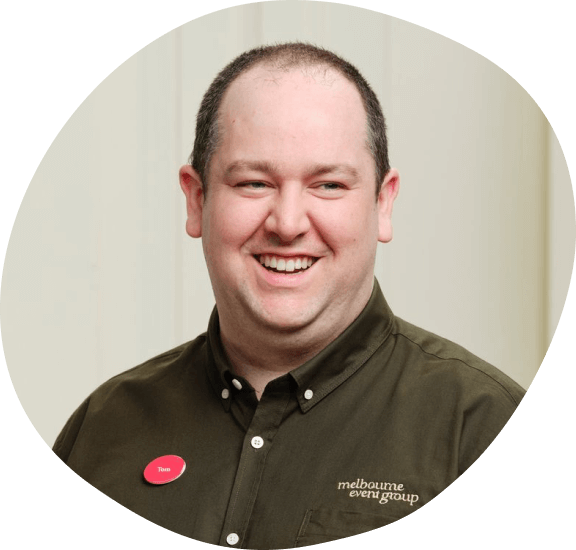 Tom
Operations & Event Hosting
Tom was somewhat of a larrikin when he joined MEG all those years ago. Determined in his nature, Tom flourished from dropping a tray of champagne over a guest on his first shift, to become our legendary Head of Operations. We love Tom being one of our unexpected success stories.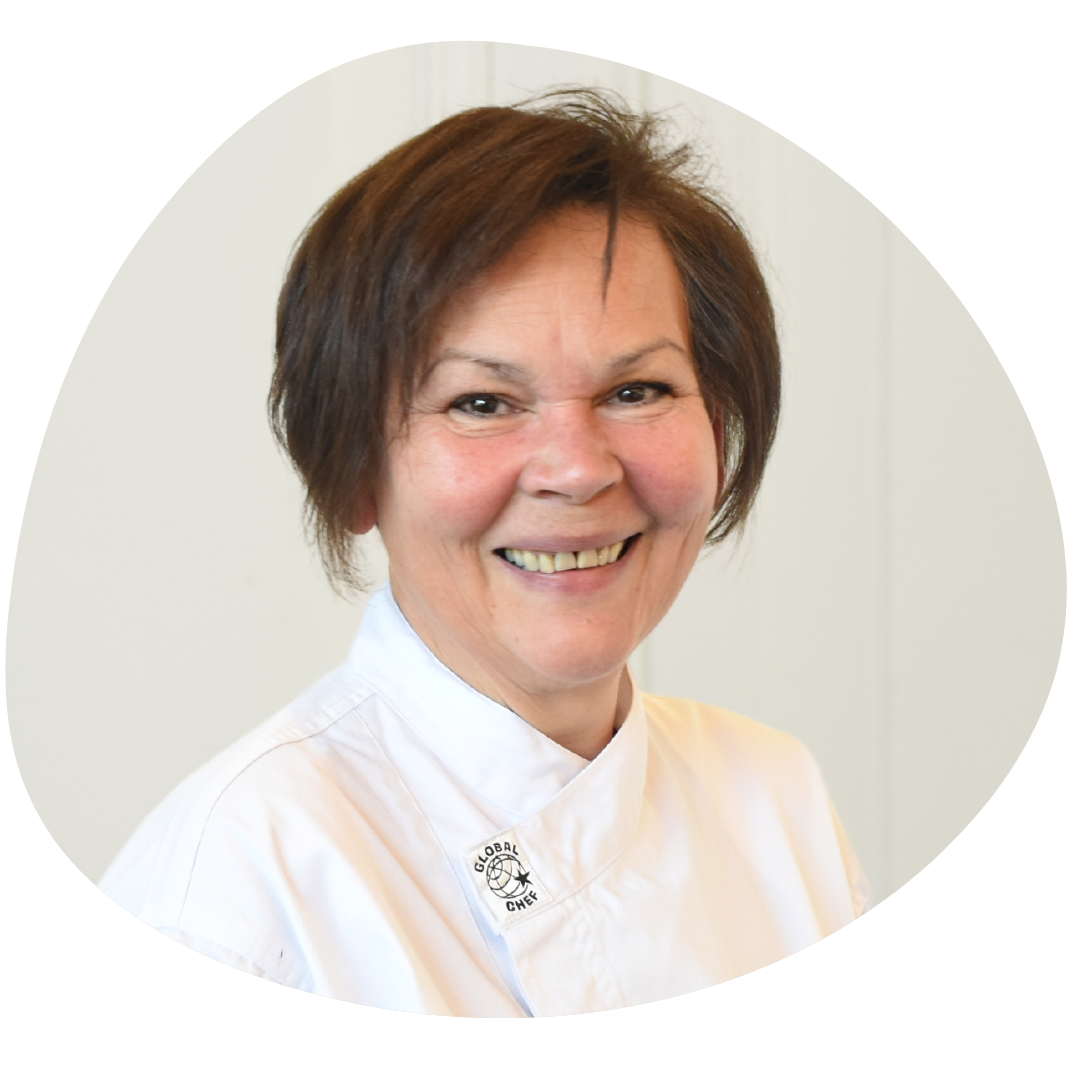 Vero
Event Culinarian
Vero is our Head Sweet Tooth aka Head of Pastry. She has an unquestionable gift for creating dessert masterpieces that go beyond and exceed our clients' expectations. Vero loves to travel, Europe in particular, as she is a complete Camino Track junkie - she tries to get there every year!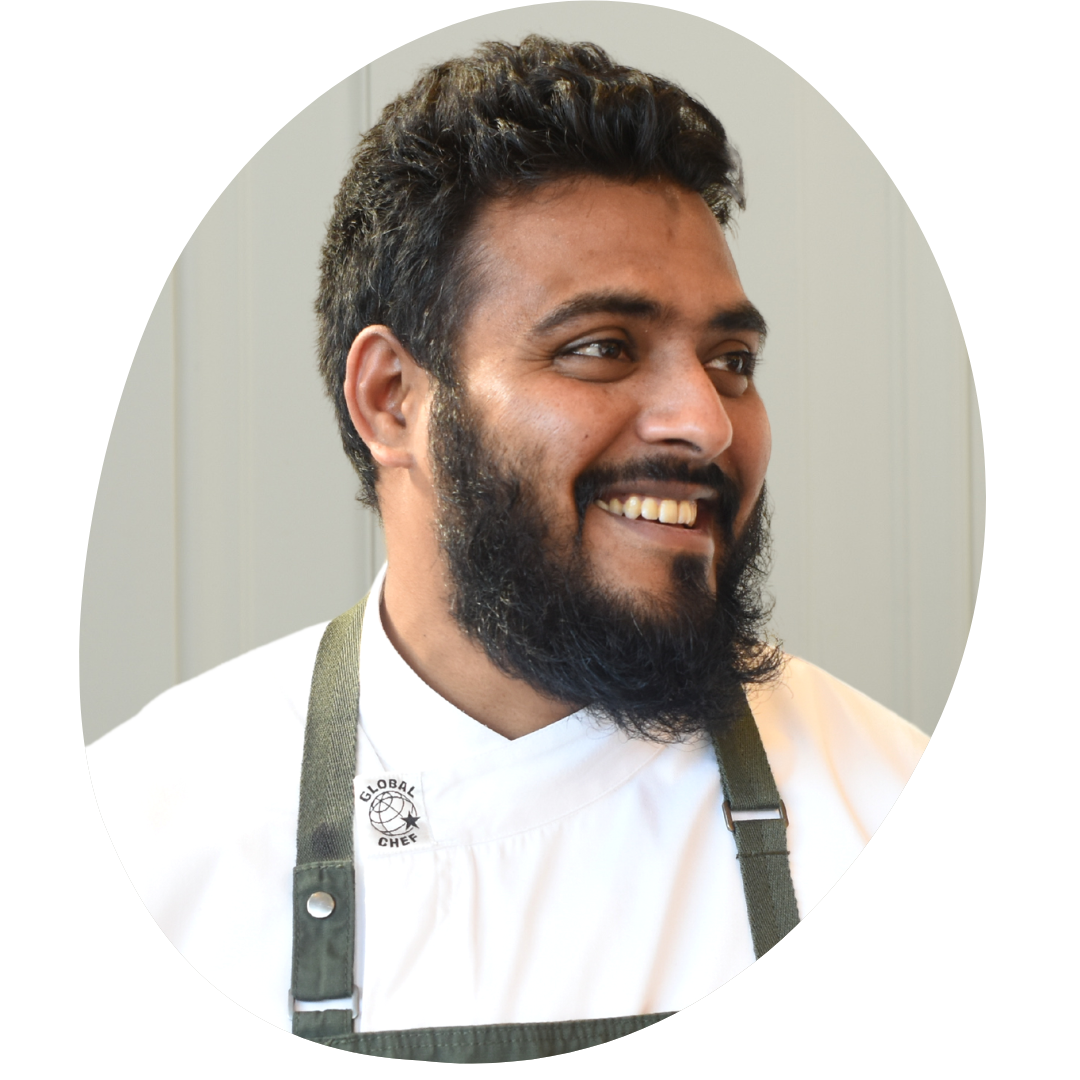 Wasey
Event Culinarian
Wasey is like a cozy blanket on a chilly day, always welcoming and inclusive. He's got a heart of gold and a gentle voice that'll make you feel right at home. When he's not bringing good vibes to the team, you can find him hitting the gym or spending quality time with his loved ones.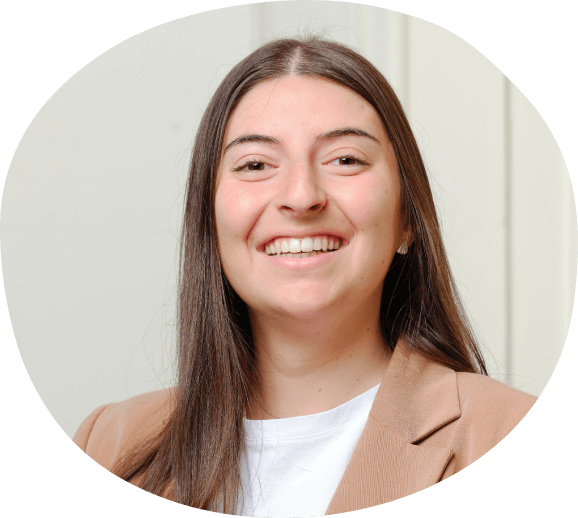 Zoe
Event Coordination
Apart from her bubbly personality, Zoe is a wonderful listener who has a proven ability for understanding just what her couples are after. Outside of work you'll find Zoe in the kitchen – she loves baking and although all of her creations are delicious, her signature bake is a fruity Pavlova Roulade!