We're all about big celebrations for our little people! Whether you're throwing a birthday, naming day, baptism or bar mitzvah, we know that all parents want to throw an unforgettable party for their kids! What do you do though, when you've booked the perfect venue with a gorgeous outdoor space – and then the forecast reports a 90% chance of showers!? 'Typical Melbourne!' We hear you yell!
Melbourne is notorious for its unpredictable weather – it can be 30 degrees and sunny today, then due to be 20 degrees and rainy the next. It's in our name and nature to always be prepared for Melbourne's last minute thunderstorm – so here are our five top indoor party ideas for kids, to help you save the day!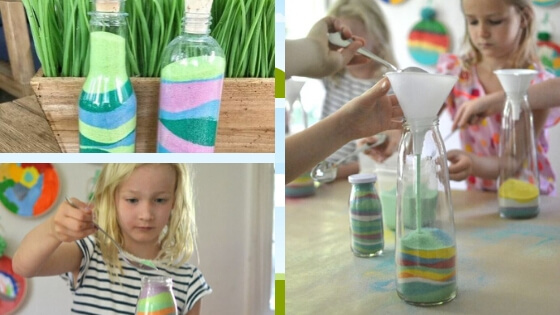 1. Sand Art Bottles
 Making sand art bottles is undoubtedly one of the most interesting party activities for kids as it lets them freely express their artistic soul. On top of that, all attendees can bring their own artwork home, which not only serves as a little gift from the party but also as memorabilia of your youngster's big day!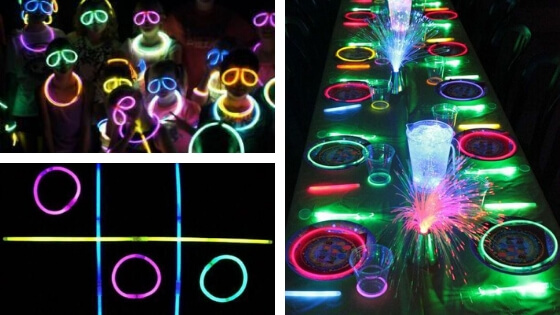 2. Let's Glow!
Having the room lights dimmed and the kids waving glow sticks in the dark, it undoubtedly makes the party more lively. There's a list of fun games with glow sticks, ranging from glow-in-the-dark ring toss to glow bowling, which definitely keeps the kids entertained for hours. Keep in mind, parents also need to keep an eye and ensure children will not get the glow stick chemicals in their mouths and eyes, and that the lighting isn't TOO dim, so that staff can still do their jobs.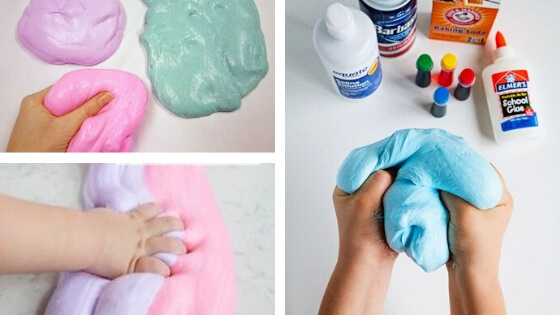 3. Making Slime
The slime trend has gone viral among kids since its revival in 2015, and it is never a bad idea to let kids make their own fluffy slime with just 3 ingredients (glue, baking soda and saline solution)! Trust us, you'll be surprised by how kids can play with slime for hours. If you're on a budget and your kids are obsessed with slime, this low-cost activity definitely leads to a win-win situation. Just make sure your venue is ok with it first!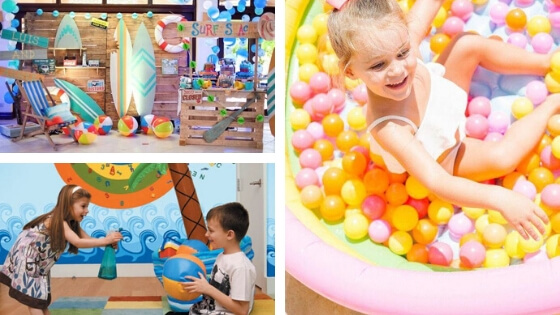 4. Indoor Beach
Who says you can't bring the summertime fun indoors when it is raining outside? Consider decorating the party room with beach chairs, umbrellas or even a kiddie pool with plastic balls to create a beach-like atmosphere. Don't forget to prepare some beach-related games as well, seashell hunt, beach volleyball…you name it!
5. Decorating Cupcakes
Admit it, cake is always the highlight of a party. So, let them use their imagination and creativity to decorate their own cupcakes and share the happiness with their friends! Possible ways to decorate cupcakes include frosting the cake, adding cake toppers and painting with food colouring. Sometimes a simple activity can already leave kids with joyous and unforgettable memories.
Looking for the perfect venue for your next children's get-together? Let's talk little people parties.