We had a blast hosting Monash University's NRC Constellation Ball, at The Promenade Docklands. The venue was transformed into a mesmerizing galaxy, with twinkling lights and captivating constellations. The Waterfront Room provided an unbeatable view of the harbour and city skyline, setting the perfect stage for unforgettable photos – gotta impress Instagram, right?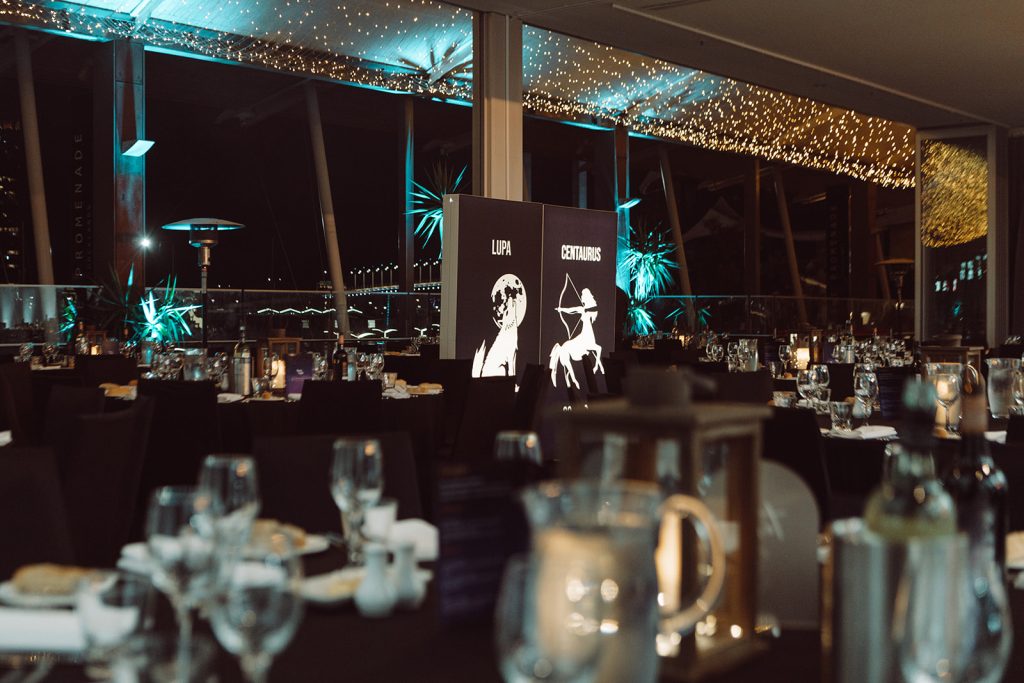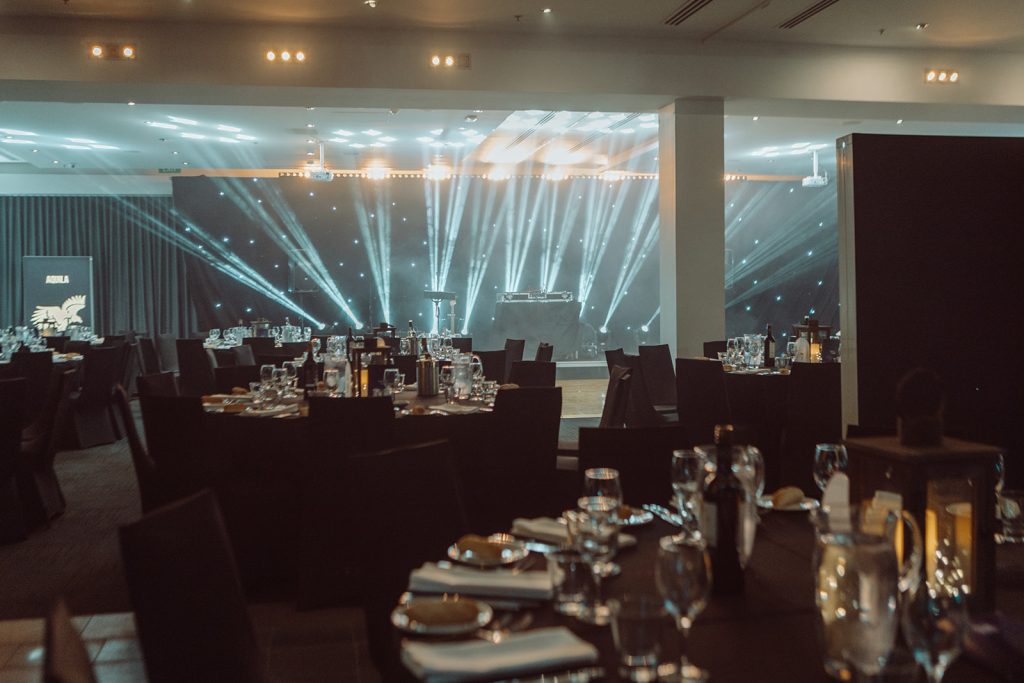 Our Monash students struck a pose in front of the constellation-themed media wall before entering the stunningly decorated room. Backdrops of mythical creatures and shining stars adorned the space, while black linen and starry menus added to the luxurious ambiance.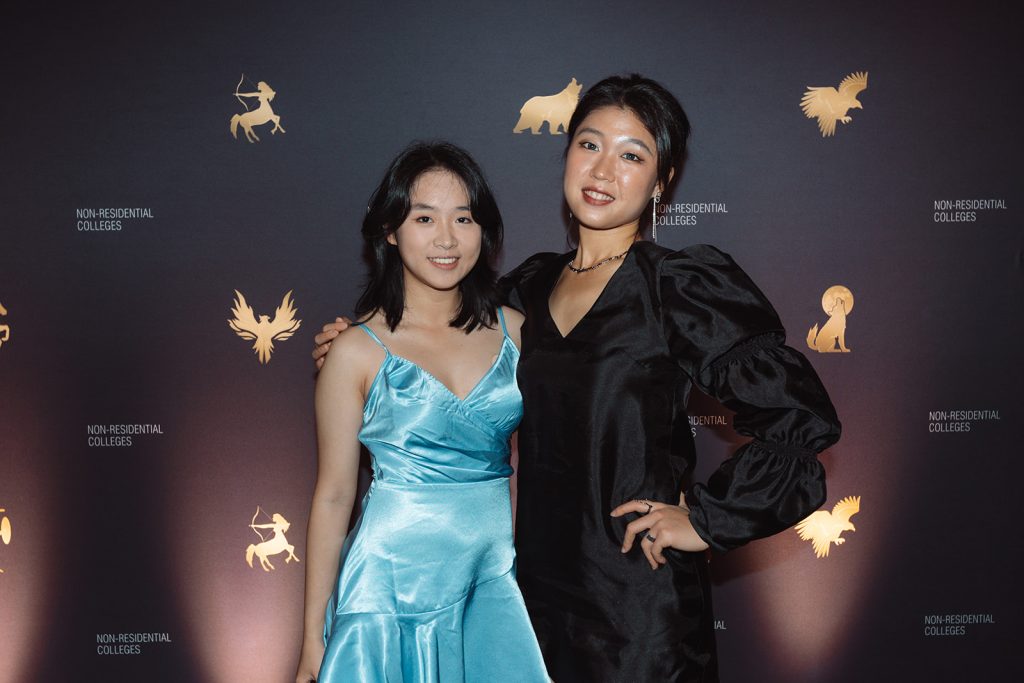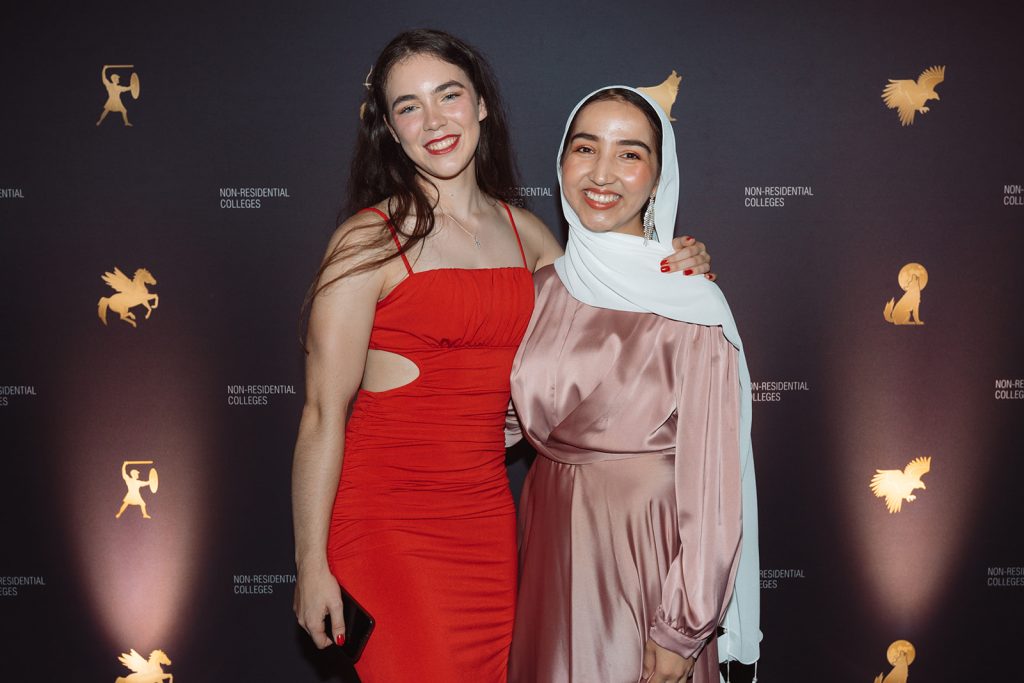 Constellations were everywhere, from centaurs to Pegasus, creating stellar backdrops across the room. And oh, those canapes! Mac and cheese bites, smoked salmon on beetroot crisps, and prawn dumplings were just the start of our culinary adventure.
The MEG Event Culinarians were back in action, and boy, were they ready to impress! Main course time, folks! We're talking about succulent grass-fed beef cheek, oh-so-fresh pea risoni pasta, and mouthwatering herb roast Hazeldene chicken. Add in a delightful green mixed leaf salad and roast baby chat potatoes – a feast fit for kings and queens!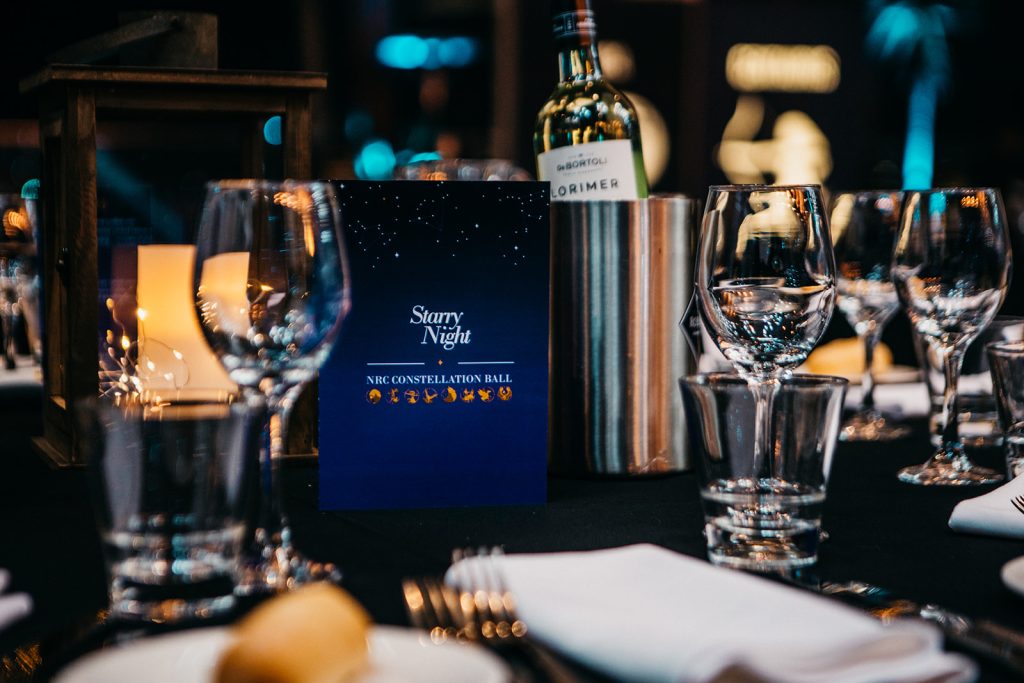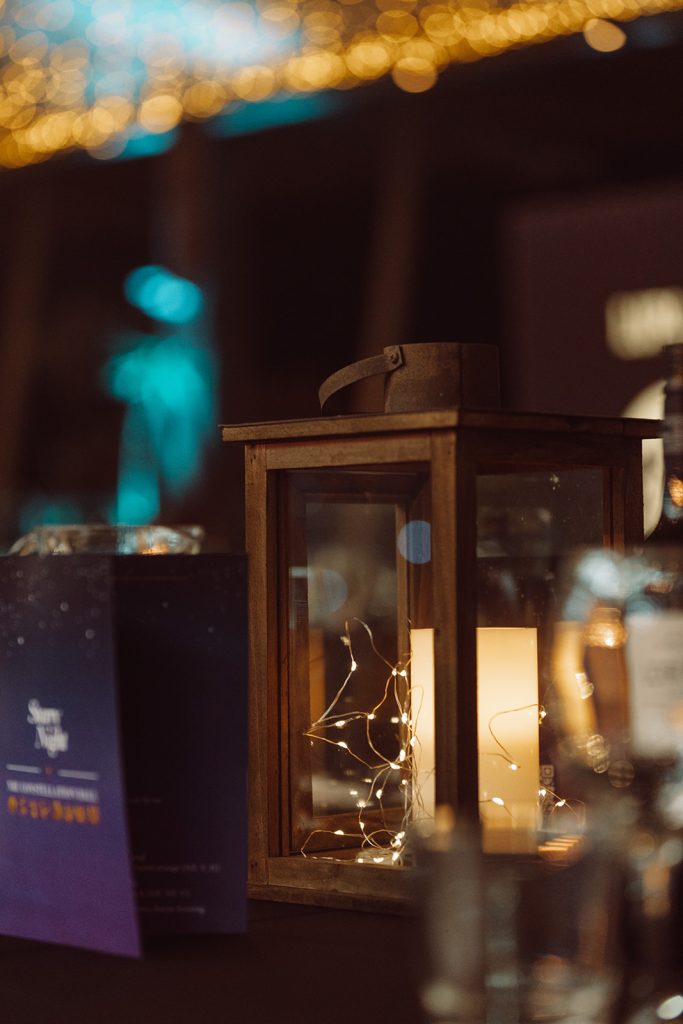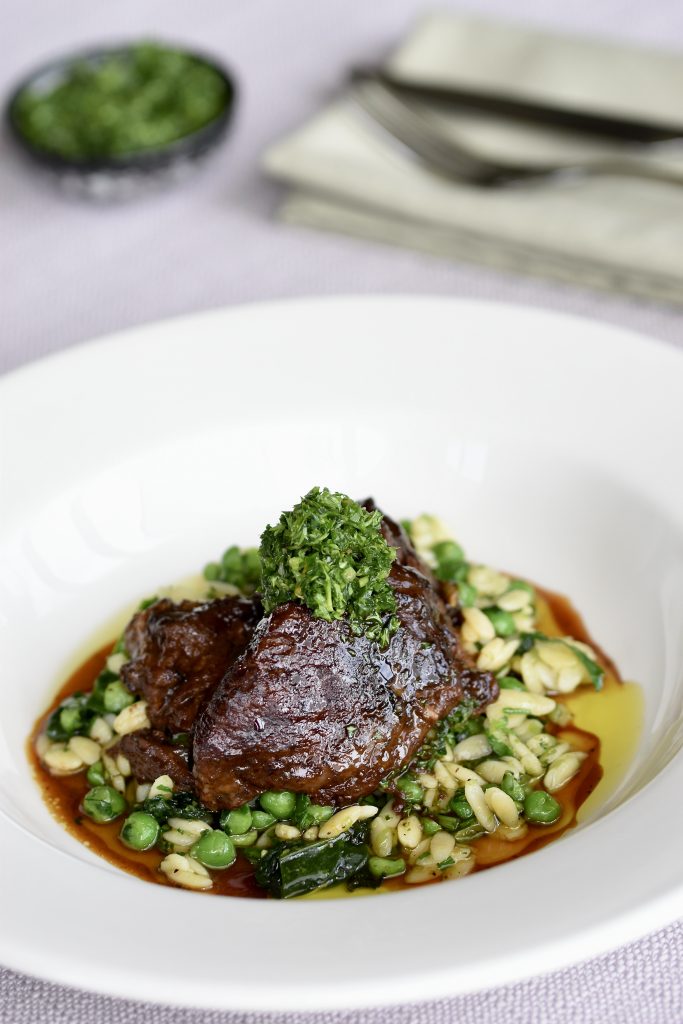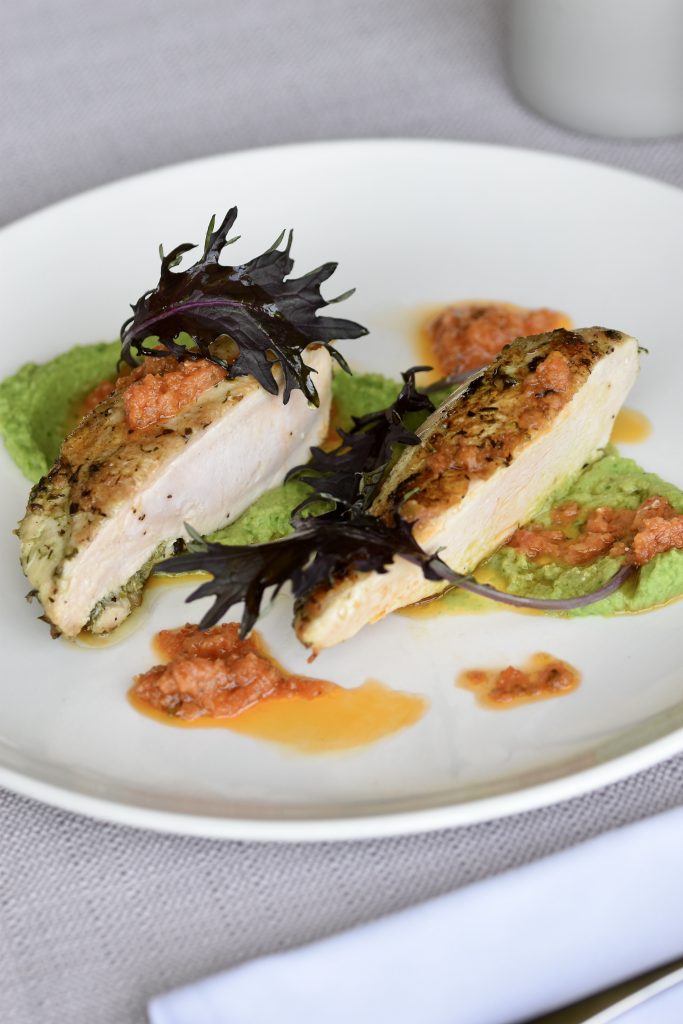 Now, it's back to the dancefloor we go! No squeezing and squishing here – our spacious room allowed everyone to let loose and bust some moves. The beats were pumping, the live music was groovy, and the energy was off the charts! Oh, and let's not forget those fabulous group photos on the balcony – memories in the making!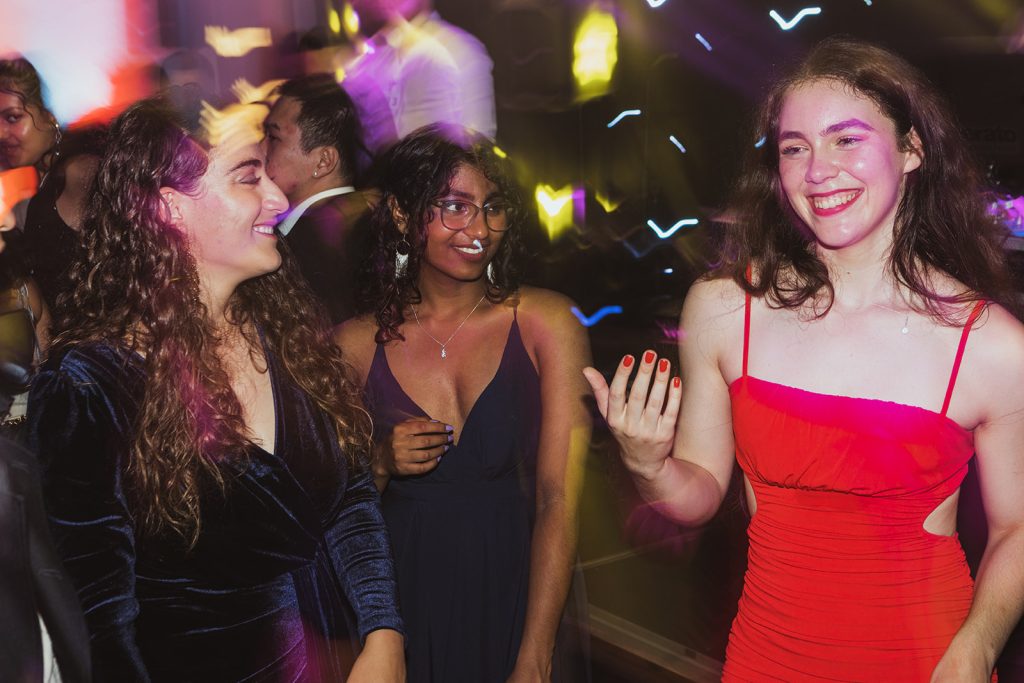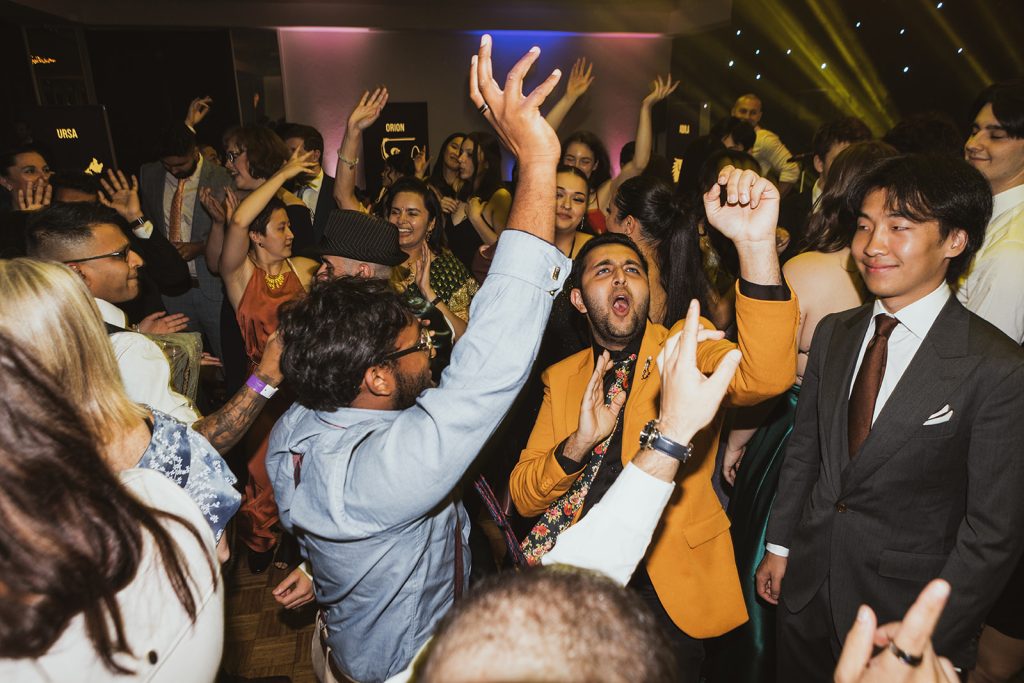 With the dancefloor set and live performers rocking the stage, the party was on fire. The LED-lit bar was buzzing, and the seventeen-meter stone bar kept the spirits high. And to wrap up the night on a sweet note, our dessert trio stole the show with Mille Feuille, Belgian chocolate brownie, and grilled rum-glazed pineapple – yum!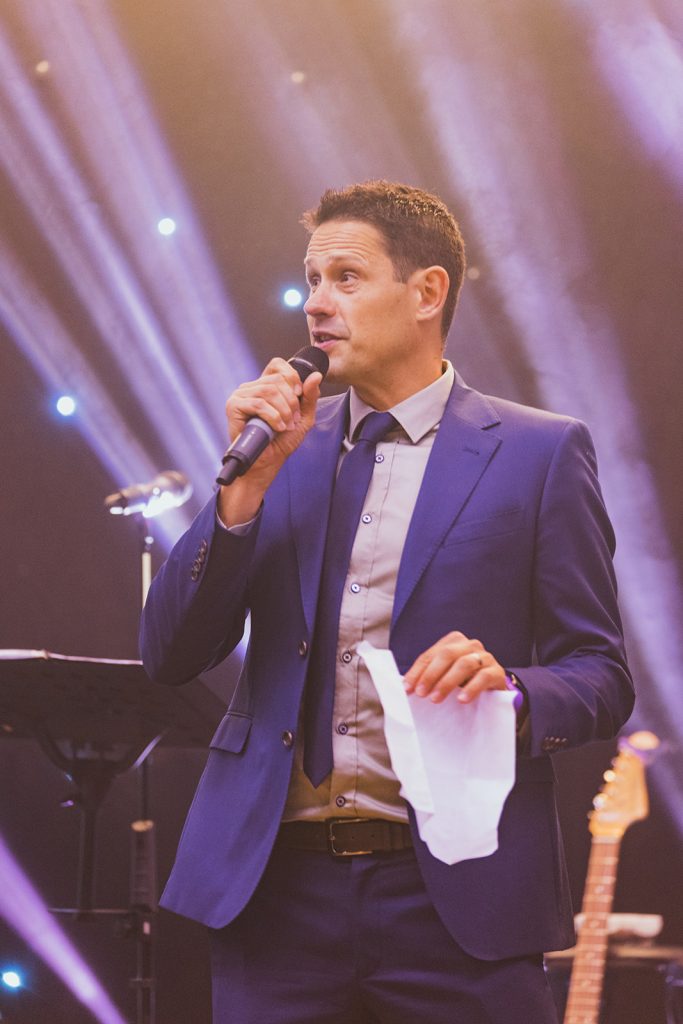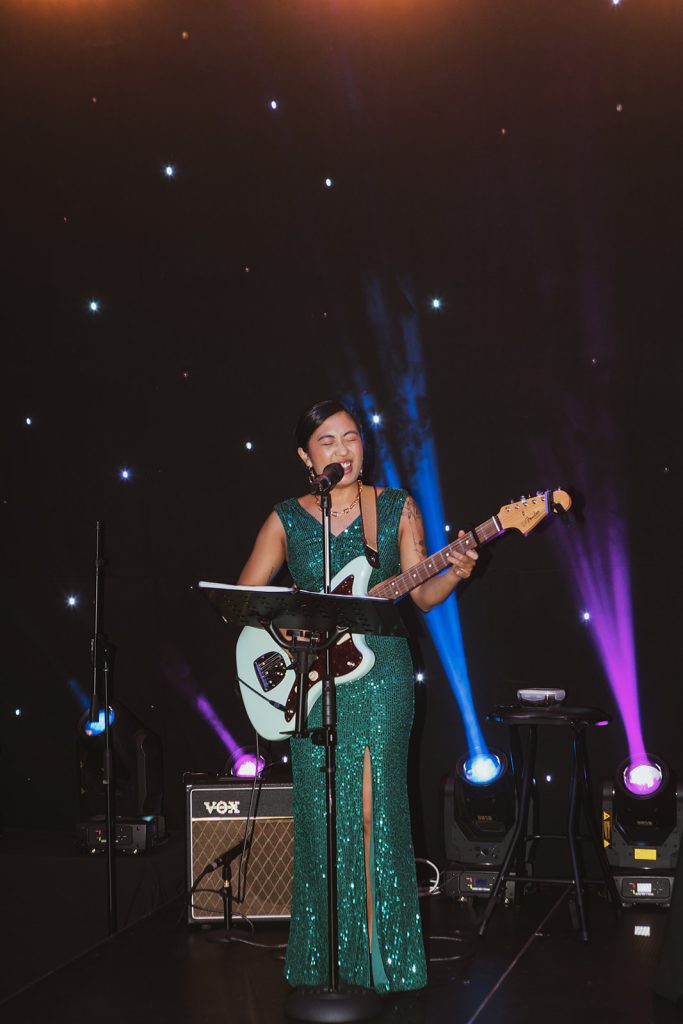 As the night came to an end, our Monash students left with beaming smiles and unforgettable memories. But hey, who said the fun had to stop there? With the city just around the corner, the party can keep going. A night of stars, laughter, and celebration – it truly was one for the books!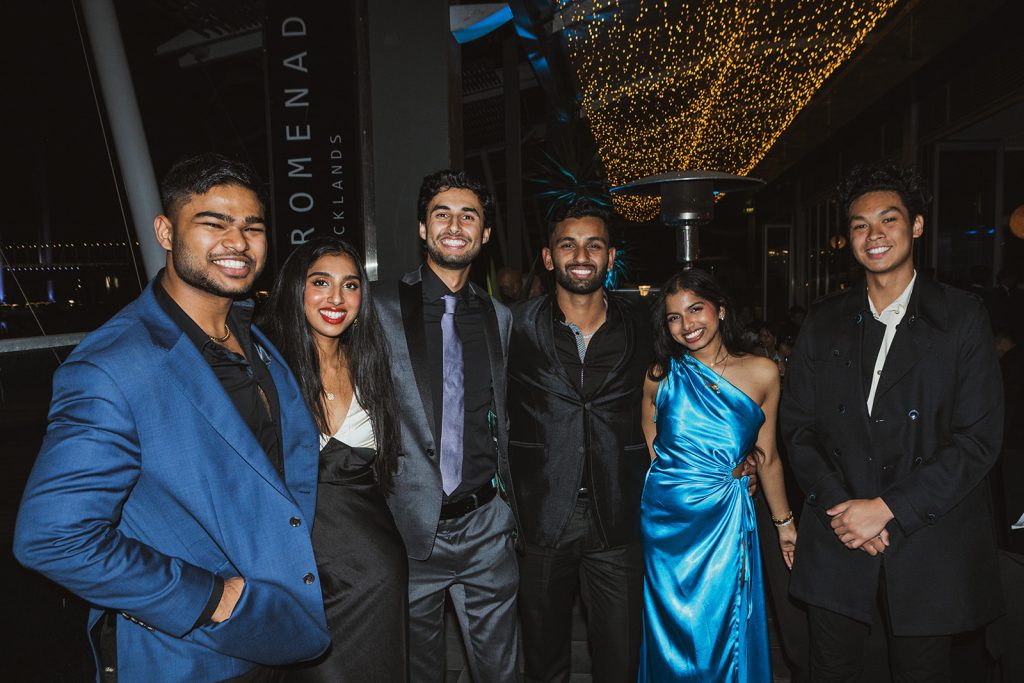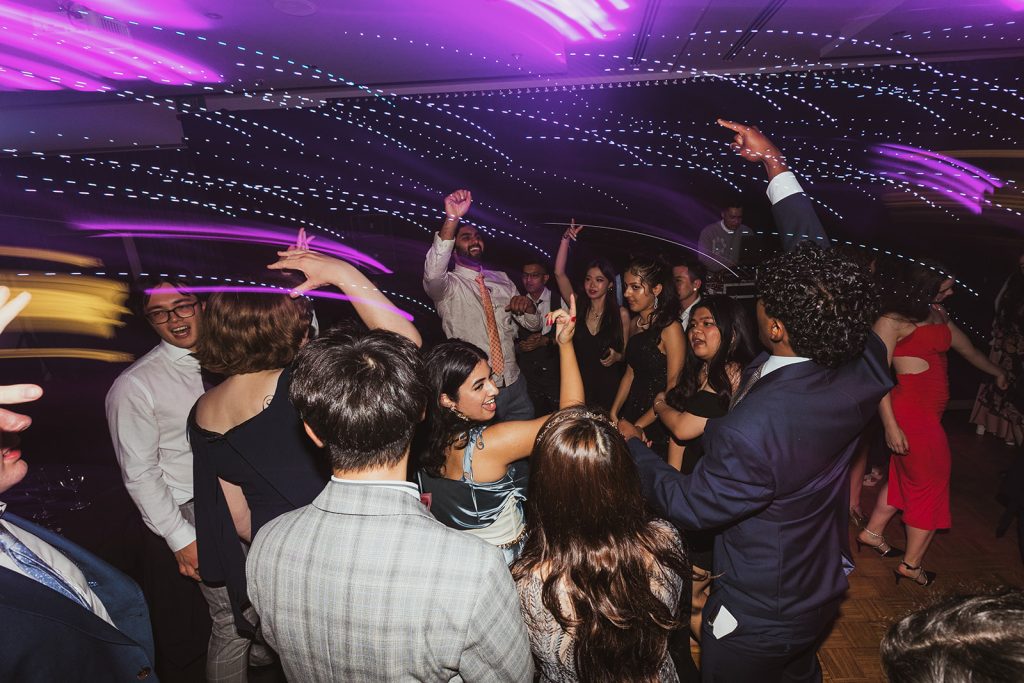 Ready to create your own constellation of unforgettable school events? Reach out to us now and let's make it happen! Enquire today and let Melbourne Event Group turn your educational events into extraordinary experiences. See you on the dancefloor!